Emerging MiNDS:
Hey Neuroscience Students!
As an interdisciplinary program, many of our students are involved in multiple research disciplines. To foster collaborations within the program and to learn more about one another's studies, this article chronicles the research current Neuroscience students are conducting.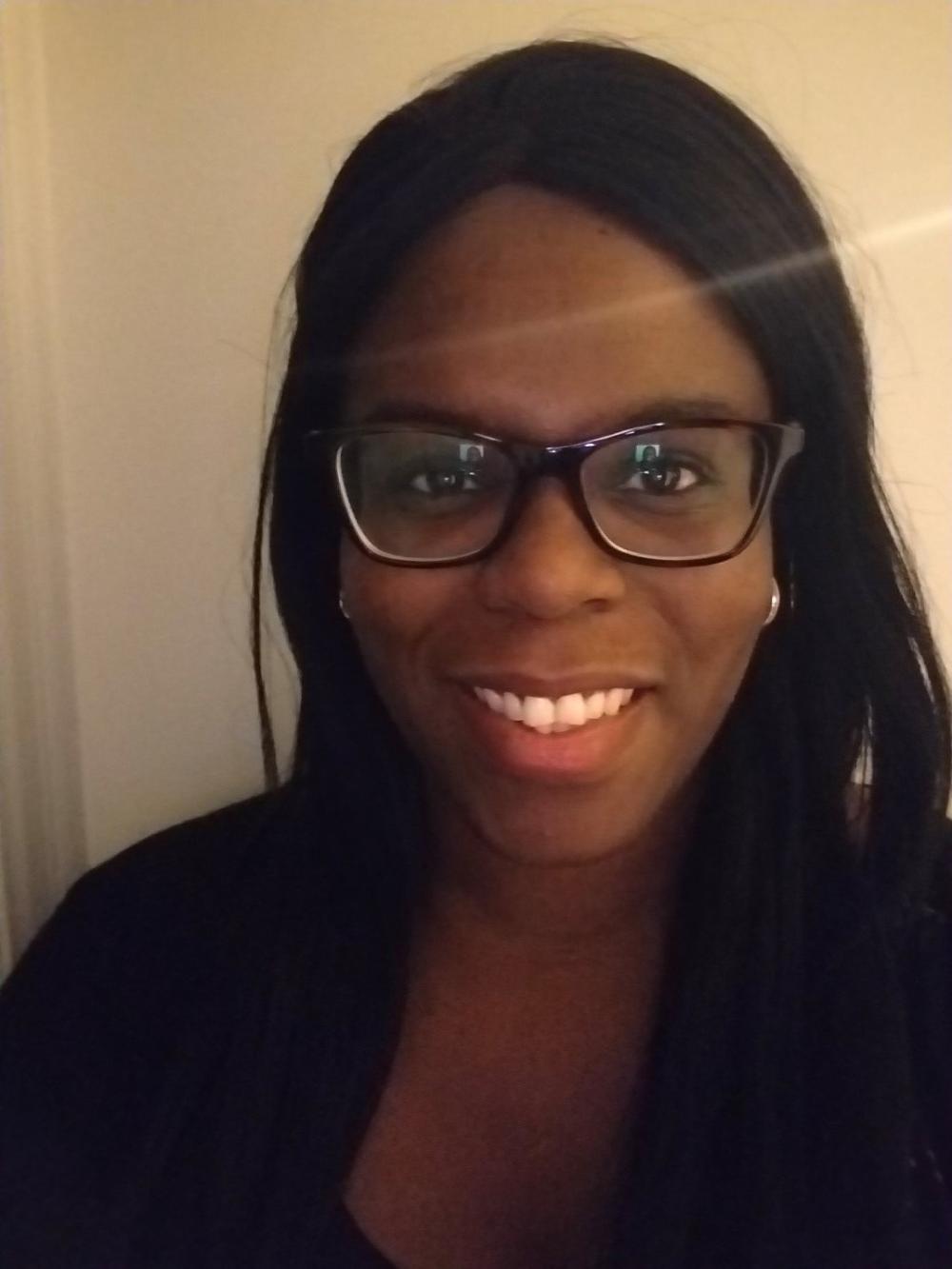 Who is your supervisor?
Dr. Andrea Gonzalez
Which year are you in?
I am in the 3rd year of my PhD and technically, my 4th year in the graduate neuroscience program. I transferred from the MSc to the PhD program after my first year.
Tell us a little bit about your main research project.
My research broadly examines the effects of a concept known as 'household chaos' on the executive functioning and stress levels of school-aged children. Household chaos broadly encompasses aspects of disorganization (e.g. clutter, ambient noise) and instability (e.g. unpredictable routines, multiple residential moves). We conduct home visits with mother-child dyads where we administer numerous questionnaires about maternal and child health (e.g. mood, sleep habits) and environmental factors (e.g. access to external resources such as schools). We also conduct a number of cognitive assessments and collect hair samples. The hair samples provide us with a measure of stress chronicity. We know that the early years are a vulnerable time in development for children and we want to know how contextual (or environmental) factors such as household chaos affects that development.
Do you have any plans for life after the Neuroscience Graduate Program?
I am still deciding what my next steps will be. I am currently looking into postdoctoral fellowship opportunities to build upon my research. However, ultimately, I would like a career that allows me to have exposure to both clinical and academic fields.
Tell us one fun fact about yourself.
Before entering the neuroscience program, I was a social worker for a couple of years working with children and families who have experienced some form of violence/abuse in their lives. This clinical work, as well as my background in biology, led me to pursue my current research foci.
What advice would you give to some of our first-year students?
Take advantage of the breadth of knowledge and skills that students and faculty bring to this program. The program's interdisciplinary format is definitely one of its strengths, so collaborate and share ideas as much as possible. Also, keep an open mind regarding your research foci during the program to ensure that you get the most out of it. Over these last few years, I have learned so much and delved into so many different areas that I would not have previously considered (e.g. the microbiome!) and these experiences have only helped to further tailor my research interests.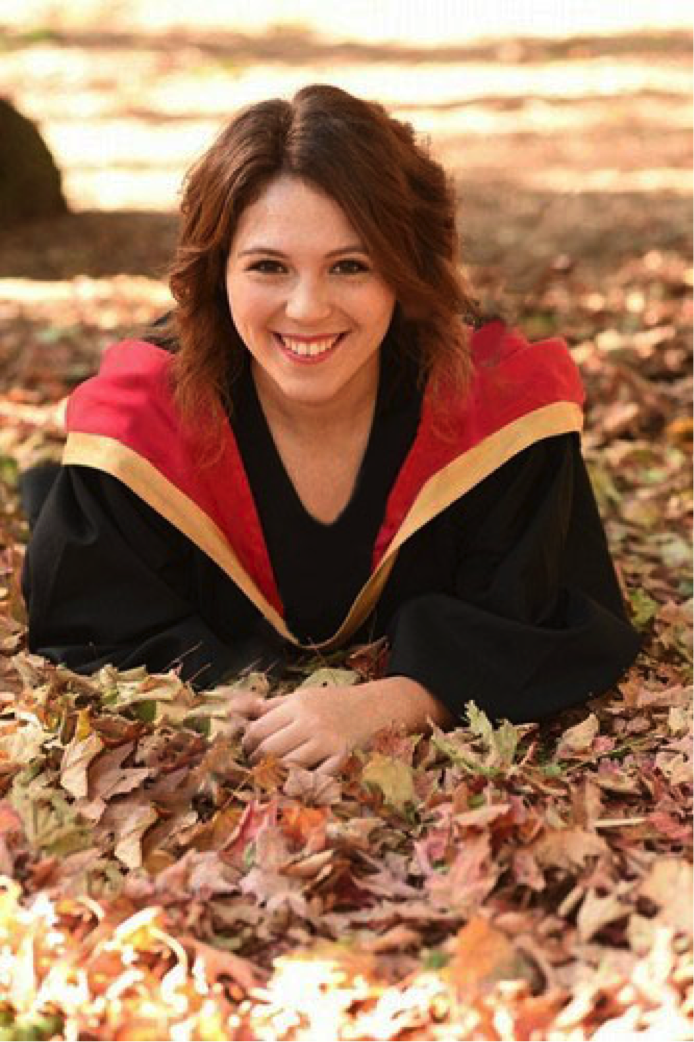 ASHLEY BERNARDO

Who is your supervisor?
Dr. Ram Mishra
Which year are you in?
I am in the third year of my PhD.
Tell us a little bit about your main research project.
The treatment of Parkinson's disease (PD) is limited in its long-term efficacy. One hurdle that PD treatment design faces is that we are unable to stop the deterioration of dopaminergic neurons; therefore, my research project investigates the neuroprotective properties of a novel peptide in pre-clinical models of PD. I am using behavioural and biochemical techniques to identify if this peptide can protect against motor function impairments and maintain dopaminergic neuron populations.
Do you have any plans for life after the Neuroscience Graduate Program?
I hope to celebrate my defense with a sightseeing adventure across Europe. After celebrating, I hope to continue research and take advantage of any opportunities that life hands me.
Tell us about one of your favorite program moments so far.
I have so many great memories from my time in the program. One that happened recently over the summer was when SOMA attended a Blue Jays game in Toronto - it was great to have so many students come out to the event and the Blue Jays won the game!
What advice would you give to some of our first-year students?
I would highly recommend getting involved in the program. There are so many outreach and extracurricular opportunities that you can take advantage of through the program. I have made so many friends through these outlets and learned some useful life lessons. I would also say to work on your scholarship applications as early as possible. The deadlines approach faster than you think and it's helpful to get a head start.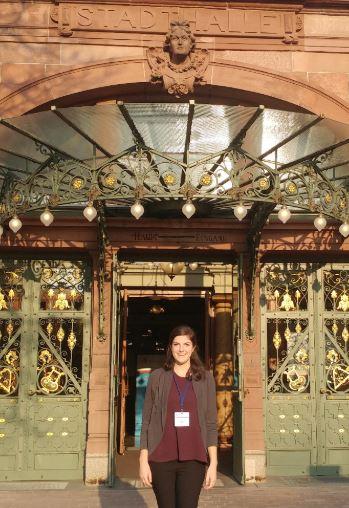 LISA DYCE
Who is your supervisor?

Dr. Khrista Boylan.
Which year are you in?
I am in my third year of PhD studies.
Tell us a little bit about your main research project.
Treatment responses for antidepressants are poor in adolescents, possibly due to clinical heterogeneity within the diagnosis; although it has been established that irritability is an important predictor of clinical severity of depression, the impact of irritability, specifically in adolescents, with and without depression is not well understood. My main research project therefore aims to examine whether clinically impairing irritability in adolescents can be distinguished from depressed, non-irritable mood both phenotypically (ie. by assessing symptom severity and performance on behavioural tasks) and using indicators of neurobiological functioning (ie. by assessing resting brain activity patterns with electroencephalography/EEG).
How was your recent conference and trip to Spain?
The conference [The 5th International Congress on Borderline Personality Disorder and Allied Disorders] was fantastic! It featured a long line-up of impressive speakers and leaders in the world of BPD research and gave me plenty of opportunities to learn in-person from the individuals whose papers I cite on a regular basis (it is like meeting your favourite celebrity for graduate students!). The conference was held in Sitges, a coastal town just outside of Barcelona, so I was fortunate enough to spend time eating tapas, wandering the old town, and swimming at one of the many beaches after a long day of conferencing.
Do you have any plans for life after the Neuroscience Graduate Program?
After my defense, I am looking forward to spending time celebrating with friends, family, and my research group! I would also like to continue conducting research and teaching in some capacity.
What advice would you give to some of our first-year students?
I would advise students to get involved – whether it be with program-specific initiatives (think Out of Our MiNDS, SOMA, the high school co-operative education program, or BrainWaves) or other groups at McMaster like the GSA, there is something for everyone! Volunteering not only allows for the development of valuable transferable skills for application to your research and future career but provides opportunities to network with others and leave a long-lasting impact on the program and McMaster community. Plus, you might learn something about yourself and your interests outside of academia along the way!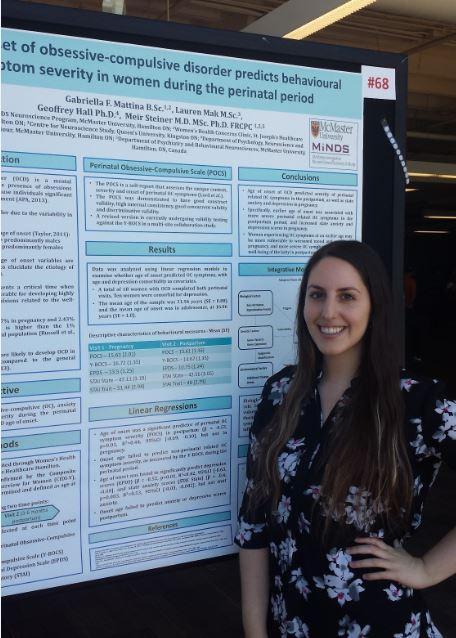 GABRIELLA MATTINA
Who is your supervisor?
I'm currently co-supervised by Dr. Meir Steiner and Dr. Geoffrey Hall.
Which year are you in?
I'm technically in my 3rd year of PhD, but it's my 5th year in the program (I started the program as a Master's student and transferred near the end of my second year).
Tell us a little bit about your main research project.
My thesis is focused on identifying genetic risk factors for the development of perinatal-related obsessive-compulsive symptoms in women and associated brain functioning in the postpartum period. In general, pregnancy and the postpartum period is a vulnerable time for women to develop psychiatric disorders. Specifically, women are 1.5 to 2 times more likely to develop obsessive-compulsive disorder (OCD) in the postpartum period, and we don't know why certain women are more vulnerable and what brain changes might accompany it. This population is also unique in the sense that obsessive-compulsive symptoms emerge with the focus being on the well-being of the fetus or newborn. This type of behaviour has an evolutionary advantage but becomes maladaptive in a subpopulation of women who can no longer function in their daily lives as they become consumed by negative thoughts or the need to perform behaviours repetitively. The primary aim of my study is to investigate serotonin transporter (5-HTTLPR) and receptor 2A (HTR2A) genes, which have been implicated in OCD, in combination with fMRI brain imaging techniques to determine if polymorphisms of the serotonin genes influence postpartum brain activation patterns in women with perinatal-related obsessive-compulsive symptoms compared to healthy postpartum controls. I'm also going to be investigating how an environmental factor (exposure to childhood trauma) may also play a role.
Do you have any plans for life after the Neuroscience graduate program?
This is the million-dollar question, but I have no specific plans at the moment. I think many of us are afraid to say that we don't know what will happen once we have defended, but it's my reality and it's okay to say that you will see where things may take you. I'm going to be looking into possible post-doc positions, but a true passion of mine lies with teaching.
What are some things you like to do for fun?
It's safe to say that I've been involved in a lot of the program events and the SOMA social events because I genuinely enjoy contributing to and creating events that enrich student life. Outside of the program, I enjoy baking, watching drama or reality TV shows and playing board games. I also really love Zumba® and will go to a class as often as I can. In fact, I'm also certified to teach it and hope to be doing so very soon!
What advice would you give to some of our first-year students?
Be involved in the program and go to the events! It is easy to get wrapped up in our own research and other tasks that we can sometimes forget to prioritize taking care of ourselves. Finding a good work-life balance and establishing connections with others in the program is key to succeeding and is important for your own well-being.