Faculty Profile: Dr. Katrina Choe, PhD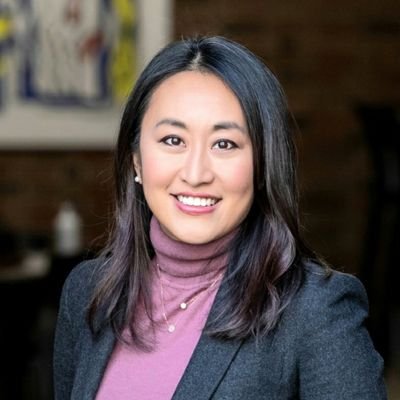 Dr. Katrina Choe is one of the newest supervising Faculty in the Neuroscience Graduate Program. She joined McMaster and started her lab here in the fall of 2020, as an Assistant Professor in the Department of Psychology, Neuroscience and Behaviour. Check out her lab's website here!

What is the current research focus of your lab?
Using mutant mouse models, we are currently investigating how various gene mutations associated with autism spectrum disorders (ASD) lead to a set of common impairments at the cellular and circuit level that lower social interactions. We are also investigating neuron-glia interactions within the paraventricular nucleus of the hypothalamus that contribute to behavioural responses to stress or social stimuli.
What sparked your interest in studying autism spectrum disorders?
I was fascinated by its complexity, and how it reveals how little we know about the brain and its relationship to behaviour.
Do you have any advice for new students in the program, or those who are interested in pursuing a career in research?
I would recommend new students to take full advantage of the wealth of knowledge and experience that surrounds them (especially your fellow graduate students!). Grad school can be stressful, but (try to) enjoy the experience, build and utilize your support network, and have fun!
Can you tell me a bit about your academic career, and your journey of how you got to where you are now?
I obtained my Bachelor's Degree at the University of Toronto, where I found my passion for neuroscience research. I pursued my PhD in Neuroscience at McGill University specializing in neurophysiology of hypothalamic neurons. Expanding my scope, my postdoctoral training at UCLA focused on circuits and behaviour using mouse models. I was lucky to have such great training experiences, and as cliché as it sounds, I would not change a single thing about it!
What have you learned since starting your own lab for the first time here at McMaster? Have you faced any unexpected challenges?
Starting my own lab has been an amazing and rewarding experience! It has been a lot of work, but every little accomplishment feels like a huge achievement to me. I am most proud of having built a strong and enthusiastic research team, thanks to our fantastic lab members! The pandemic has certainly taught me a lot of patience, although it wasn't unexpected when I started my lab in late 2020. I certainly didn't expect it to last this long, though!
What do you enjoy most about research and what makes you passionate about your work?
I think it's extremely fascinating that whenever we perform an experiment, we could be the first people in the world making that particular observation! Whether true or not, it's a special feeling and a great privilege. I also love sharing my enthusiasm in neuroscience research with others, or should I say, geeking out together!
We're learning a lot about your professional life, but can you tell us anything about your interests outside of work? What do you do to take your mind off work and relax?
I love to spend time in the nature, travelling, snowboarding, and seeing live music performances (it's definitely been a while!).
Thank you for your time, Dr. Choe!