Easy and Cost-Effective Meals for Grad Students
For this issue, we sat down with Chef Scott, one of the culinary team members at the Elora Mill. He was able to sit down with us for a brief interview and provide some cost-effective and nutritious meals and recipes that are easy to make, even when you are busy! Chef Scott chose recipes that would produce leftovers and with ingredients that are simple and easy to find in a grocery store.
How long have you been in the culinary industry?
Since I was around 14 years old, so around 16 years. I started out as a dishwasher at a Cora's, and I have been in and out of kitchens since. In 2020, I decided to get back into the culinary industry and am now working towards my red seal designation.
What got you into cooking?
My grandmother. My grandma is a fantastic cook; she has all these cool recipes and used to let me help her cook on holidays. Then, I got good enough at it that my grandma started asking me to do more of the cooking instead of cleaning dishes and setting the table. I loved how it became something we did together.
What are your favourite meals to make?
I love how food brings people together; and as people have said, "it is my love language". With that in mind, my favourite meals to create for people are comfort and homestyle cooking (or "Americana comfort foods with French-inspired twists"), like macaroni and cheese, chicken cordon bleu, or classic tomato soup and creative twists on grilled cheese.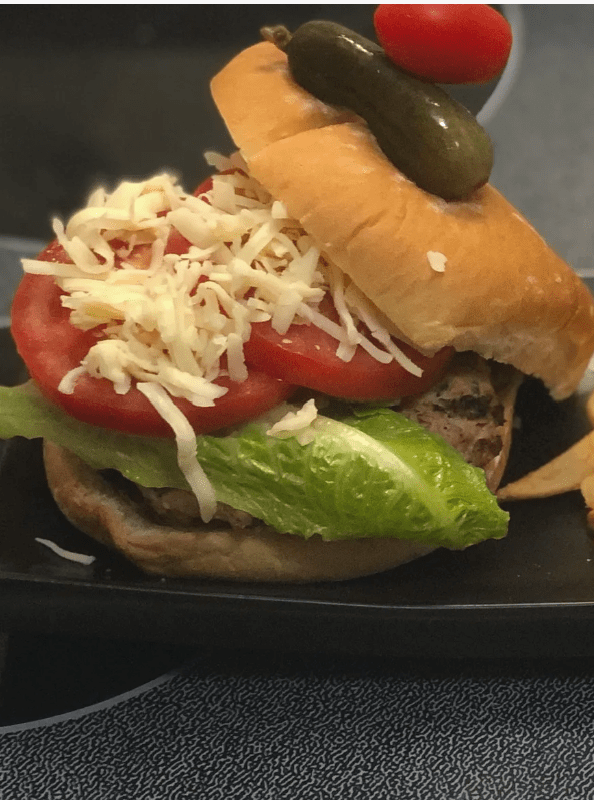 Birds of a Feather Turkey Burger
Ingredients
1 lb ground turkey
1 large egg (beaten)
2 cloves garlic (minced or garlic puree)
1 tbsp Worcestershire sauce
2 tbsp freshly chopped parsley
Salt and pepper to taste
1 tbsp extra-virgin olive oil
Directions
In a large bowl, mix turkey, egg, garlic, Worcestershire sauce, and parsley, then season with salt and pepper.

Feel free to play with spices like cumin or oregano and other proteins like bacon!
If you're feeling adventurous, try mixing in some cheese to the patty for added flavour.

Form the mixture into four flat patties.
In a medium skillet over medium heat, heat oil. Add patties and cook until golden and cooked through, 5 minutes per side; OR take it outside to the BBQ and cook as desired.
Serve on a bun with desired toppings and enjoy!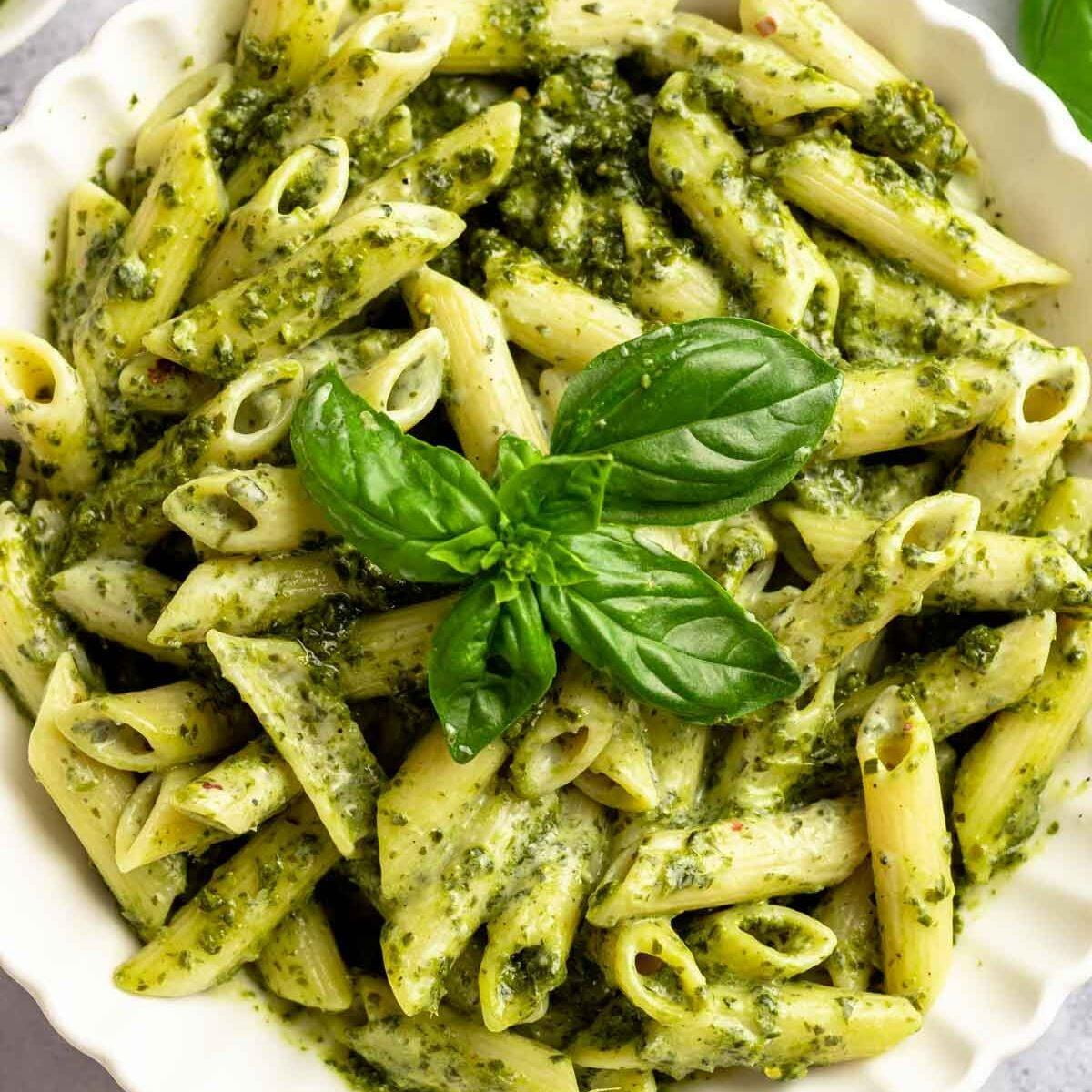 Ingredients
2 tbsp olive or vegetable oil
Salt and pepper to taste
Preferred vegetables (e.g., zucchini, red pepper)
250 g butter
½ tsp minced garlic
218 mL Classico Basil Pesto
(https://www.walmart.ca/en/ip/classico-pesto-di-genova-basil/6000144414692)
Noodles of your preferred shape
Directions
In a large pot, bring water with a small amount of salt to a boil and follow the instructions on the box for cook times.

Can add proteins or cheese, based on preferences.

Add cooked and drained pasta and cooked chicken. Mix thoroughly and serve.

Add in the remaining butter in small increments and stir until the sauce has thickened.

Add in a jar of pesto and mix thoroughly.

Add sliced/diced vegetables and cook to desired tenderness.

In a large frying/non-stick pan, coat the bottom in oil and add minced garlic and 125 g of butter. On low-medium heat, melt the butter and sauté the garlic.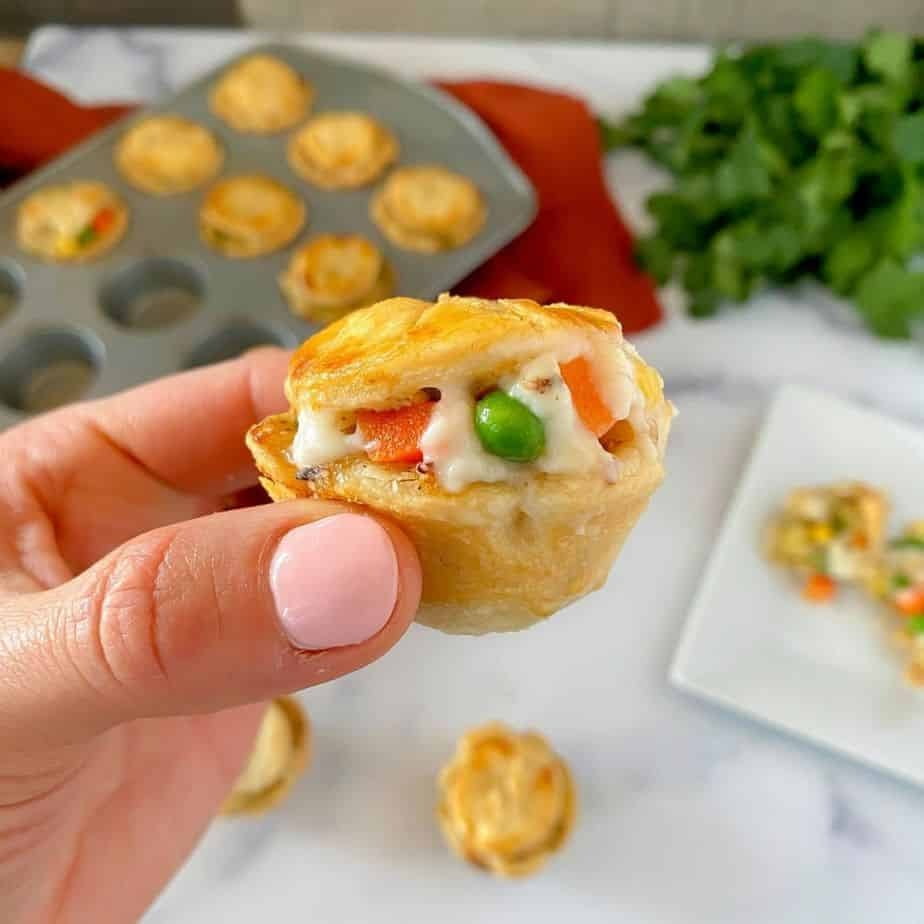 Muffin Tin Chicken Pot Pies

Ingredients
1-2 chicken breasts (cooked and cubed)
2 cans of cream of chicken soup (Campbell's condensed soup)
1 roll of Pillsbury Country Biscuits (10 total)
1 cup of frozen vegetables (mix of corn, peas, and carrots recommended)
Salt, pepper, and olive oil to season chicken
Directions
For the chicken, set the oven to 400 F. In an oven-safe dish, coat the chicken with a small amount of oil, salt, and pepper (both sides). Cover in tinfoil and bake for 30 min.
Combine the cream of chicken soup, cooked chicken, and frozen vegetables in a large bowl and mix thoroughly.

Cook on 425 F for 12-14 min.


Flatten out each piece of dough (using your hands) and place it inside the muffin tin. Fill with mixture.

Grab a muffin tin and using a small amount of butter or margarine, grease the inside.
Thank you so much to Chef Scott for sitting down with us and providing these easy and delicious recipes!