Graduate Student Groups Feature: The McMaster WISE Initiative
The McMaster Women in Science and Engineering (WISE) Initiative is an integrated network of academics and professionals whose mission is to support, celebrate, and advocate for female-identified and equity-seeking groups in science, technology, engineering, and mathematics (STEM) at McMaster University. Keep reading to learn more about this Initiative, its mandate, and events held across campus this past year.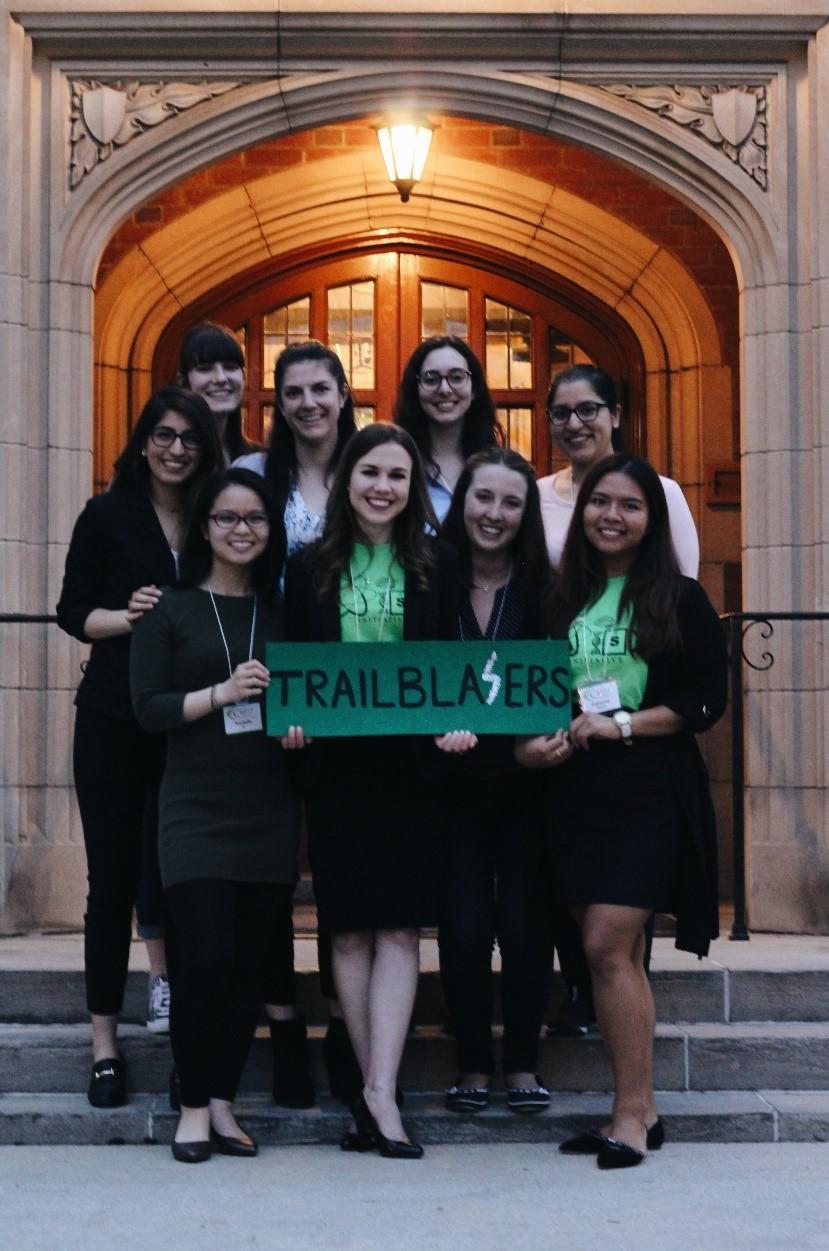 WISE was formed after a survey of graduate students conducted during the summer of 2006 revealed a strong need for a forum at McMaster in which students could identify, discuss, and learn about gender-related and other equity-based issues specific to their field of work and study.Following this need, WISE's main objectives are therefore to create a supportive network of mentors, increase issue-specific education for students, and facilitate interdisciplinary collaboration and communication. Under the initial leadership of ten graduate students from science and engineering departments across campus, WISE began by offering research talks featuring female faculty in science and engineering as well as a round table conference. Since then, WISE has expanded to a committee of fifteen members who organize over a dozen events for students and faculty throughout the academic year.
---
So, what is it exactly that WISE does?
---
Every month, WISE hosts our 'Mentor of the Month' luncheon series in which a faculty or industry mentor is invited to lead an interactive discussion on career development, gender equity issues, and/or non-academic aspects of life in STEM research over - you guessed it - free food! During the 2018-2019 academic year, we were thrilled to host Drs. Katie Moisse (School of Interdisciplinary Science), Audrey Hicks (Dept. of Kinesiology), Catherine Maybrey (Faculty of Science), Mel Rutherford (Dept. of Psychology, Neuroscience & Behaviour), Judith Shedden (Dept. of Psychology, Neuroscience & Behaviour), Cecile Fradin (Dept. of Physics & Astronomy), Susan Dudley (Dept. of Biology), and Julie Marr (Liquid Chromatography and Mass Spectrometry Consultant). Our mentors shared their stories about transitioning from academia to industry and back, developing everyday resiliency, identifying as queer in academia, and more!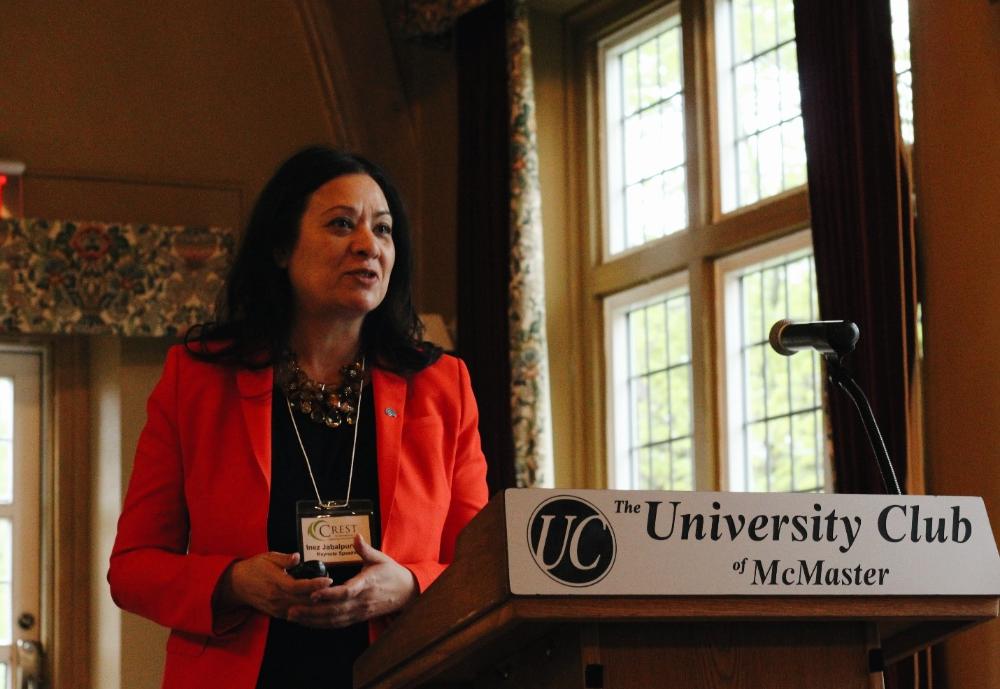 This past May, we hosted our annual 'Current Research in Engineering, Science, and Technology (CREST)' conference which opened with an inspiring keynote address from Inez Jabalpurwala (MA, MBA), the current President and CEO of Brain Canada and two-time nominee on 'Canada's Most Powerful Women: Top 100' list! We then heard about exciting research being conducted here at McMaster from over twenty undergraduate and graduate student presenters across STEM fields; learned about mental health in university, stages of career planning, strategies for effective networking, and tips for entrepreneurs through our concurrent workshop series; and heard about the personal and professional experiences of industry mentors and two couples in academia during our panel discussions. We are proud to announce that this year's CREST conference raised over $500 for the Organization for Women in Science for the Developing World, an international organization that provides research training, career development, and networking opportunities for female scientists throughout the developing world.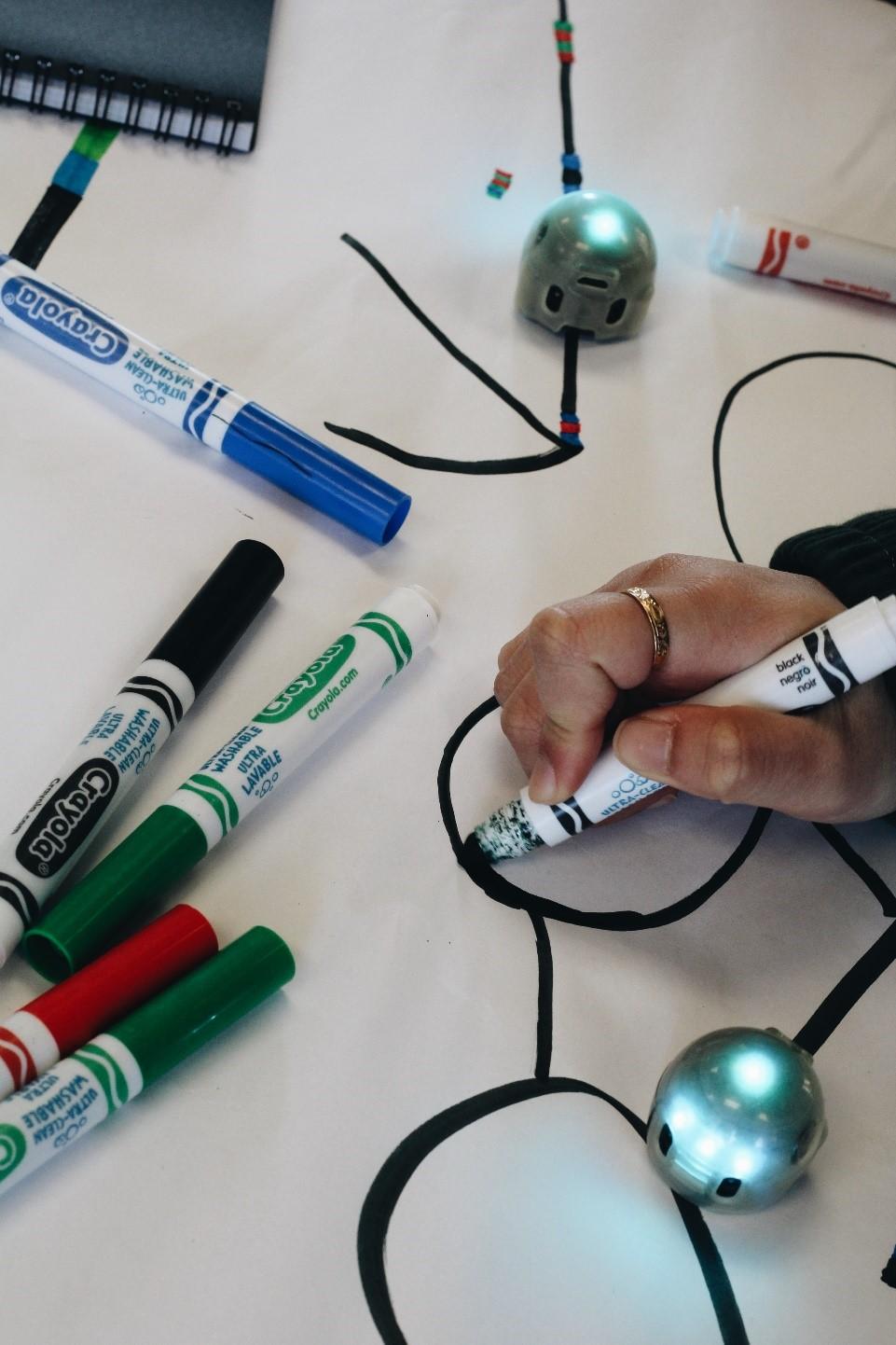 Finally, WISE was excited to host two outreach events for high school students this past Fall and Spring, providing interested teens with the opportunity to explore and have hands-on experiences with innovative STEM research and programming at McMaster. Students learned about music and the brain in the LiveLab, participated in physiology experiments in the Child Health & Exercise Medicine Program (CHEMP) lab, learned about the life strategies of plants from volunteers at the McMaster Biology Greenhouse, and coded routes for Ozobots with engineering students. We were thrilled by the positive feedback we received from our participants and hope to see some of them wandering McMaster's campus in the years ahead!
This upcoming year, WISE is excited to continue to grow its programming through increased collaborations with faculty, staff, and other student groups on campus. If you would like to learn more about joining WISE and/or discover our lineup of upcoming events, please check out our website at www.mcmasterwise.com.