Finding Your Tweeting Voice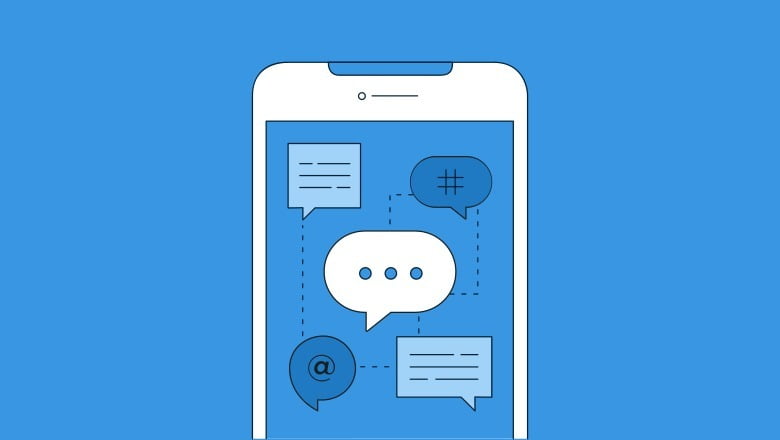 You have just published a brand-new article or preprint, and you are excited to let the world know. What is the best way to get your work noticed? Every year, millions of new scientific articles are published, and you want to make sure that your contribution is recognized. Scientists are active on platforms such as ResearchGate and Mendeley; however, being active on Twitter can provide unique opportunities for academics.

Why should I tweet about my publications?
Twitter has become a staple for academics, especially for scientists in the early stages of their academic careers. Twitter, in comparison to other platforms, offers a uniquely interactive medium for academics to engage in research-related discussions. By actively engaging on Twitter, you can increase your work's exposure, and this can lead to increased numbers of citations over time.
The number of Twitter mentions you receive on your academic tweets can also establish the non-academic influence of your paper in the realm of social media. This can result in fast, direct and valuable feedback from colleagues around the world. Twitter provides you with the possibility of limitless constructive feedback on your preprint and can enable you to improve your study before publishing it. By engaging in these conversations, you can establish a professional network and build your reputation in the research world. Twitter also serves as a great medium to improve your science communication skills and reach a non-scientific audience.
The pandemic has emphasized the need for better communication between scientists and the public. As a young scientist, you can use this opportunity to build a wide popular audience and be part of the initiative focused on better scientific outreach and addressing misinformation.
How do I tweet about my new paper?
If you have reached this far in the article, then it is safe to assume that you have been convinced of the almighty power of Twitter. Here we share some of the best tips for composing a tweet.
Telling a persuasive story as a Twitter thread can convey your findings cohesively and entertainingly. The first tweet is critical because the subsequent tweets will be in response to it. It should grab the reader's attention and promise an interesting story ahead.
Do not post the entire article title as your first tweet. Instead, opt for a question that captures the essence of your research.
Follow that with a link to your article accompanied by a visual focus. Choose the best and most simple visual representation of your results, model organism, or experimental setup. There is no limit to your creativity as long as this visualization is supporting a key message of your tweet.
Make sure to tag your co-authors, supervisor, funding agencies, program, institution and lab Twitter. This can help amplify your voice and increase visibility.
Use hashtags to make your tweets visible to an even wider audience. Investigate and include the hashtags that other scientists in your field use. This will include you as part of a larger conversation happening in the academic community.
Organize a tweeting strategy with your co-authors to tweet and retweet about the paper to achieve maximal exposure and engagement. If you are presenting your work at a conference, it can be a good idea for your lab members to tweet together using the conference hashtag during the meeting. In other instances, it may be a better strategy to spread out the tweets over weeks or months.
Be mindful when tweeting about controversial topics such as genetic modifications or stem cell research. To avoid engaging in aggressive comments, use caution when choosing your language. When participating in important debates, keep in mind that you must be a responsible voice.
Now you should feel fully prepared to compose a thread of tweets about your next publication. Happy Tweeting!