Meet some of the new MiNDS of the Neuroscience Graduate Program
September is always a time to welcome new scholars to our program, school, and community, as well as to catch up with old friends and colleagues after the summer term. Please join me in greeting this year's new cohort of graduate students. We look forward to working alongside each one of you!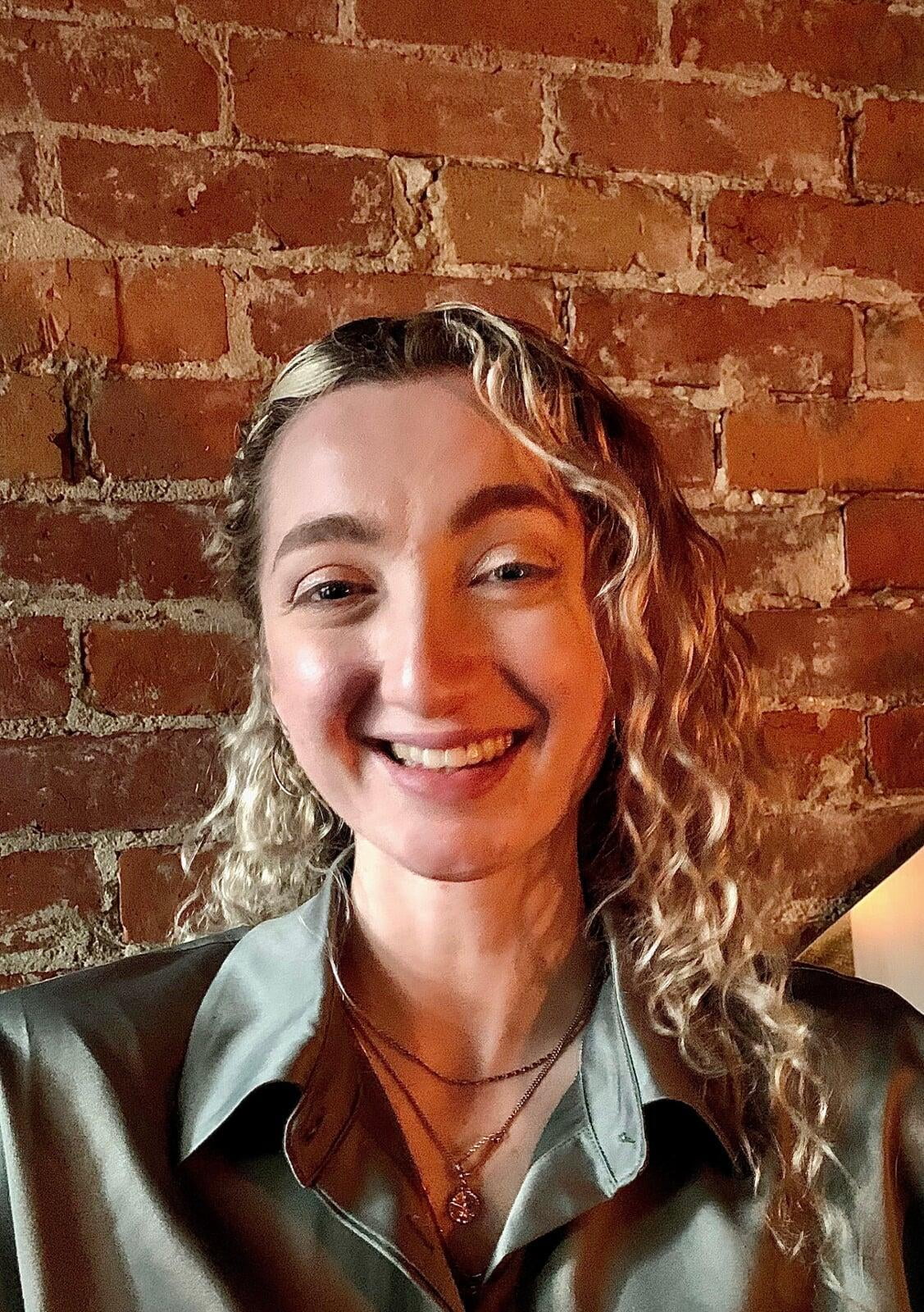 Hello, I'm Anne-Marie. I completed my undergraduate degree in Neuroscience and Psychology at the University of Toronto, St. George Campus. I am thrilled to begin my master's degree in Neuroscience at McMaster University under the supervision of Dr. Dante Duarte. My core research interests lie in mental health. In the future, I hope to contribute to work aimed at improving the lives of those with psychiatric conditions and discovering innovative techniques to ameliorate the burden of such conditions. Outside university, you can find me painting in my room while listening to 70s soft rock, working out, trying out salsa lessons, or cuddling with my German Shepherd- despite her being very unaffectionate. I am excited and looking forward to my journey at McMaster!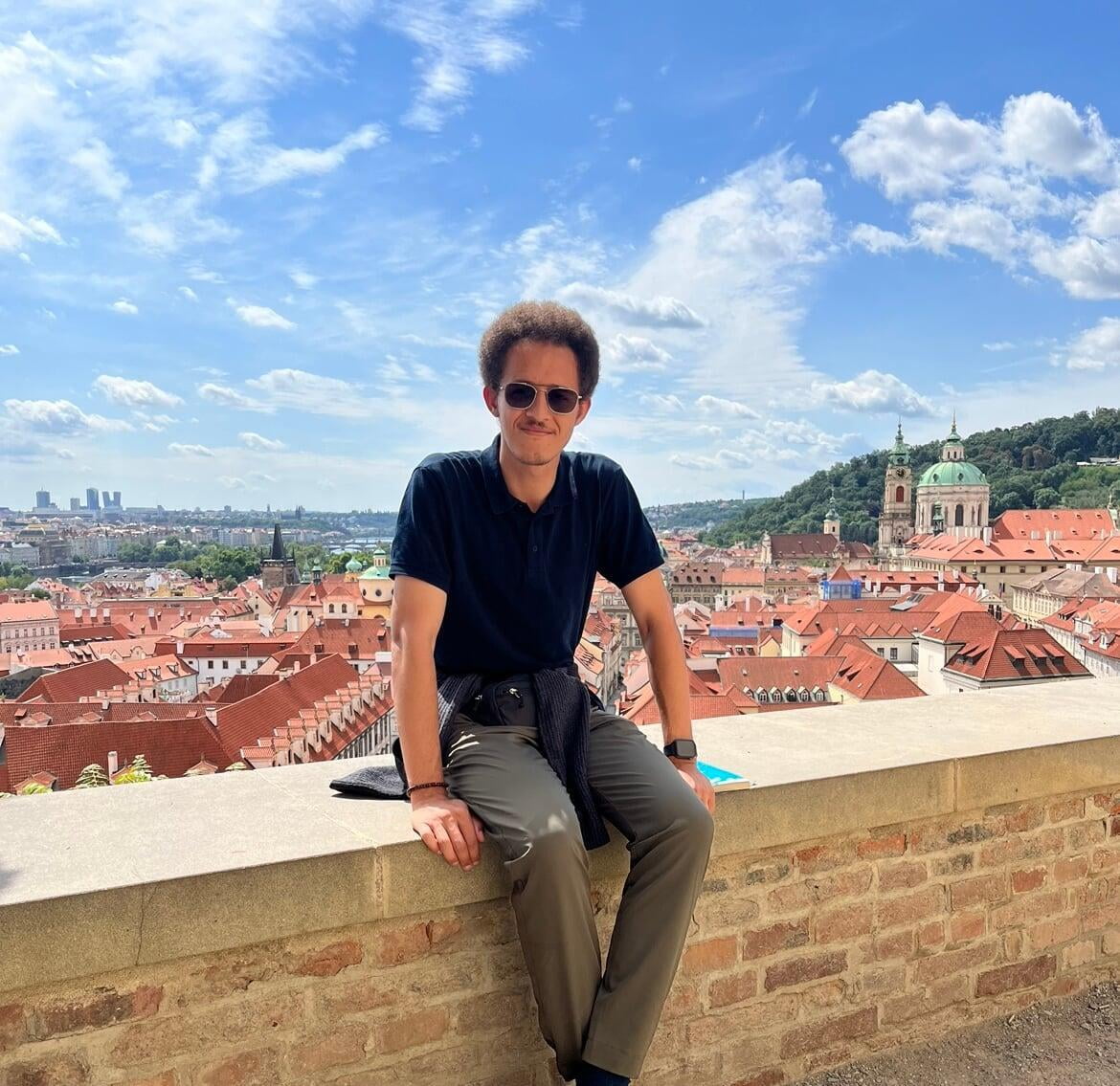 My name is Mahmoud Elsayed, I will be joining the Neuroscience PhD program this fall under the supervision of Assistant Professor, Dr Max M Owens. I have a bachelor's degree in electronics engineering majoring in robotics and automation which I've gotten from Multimedia University, Melaka, Malaysia. I was awarded a master's degree in engineering science from the same university after completing the thesis that has the title of "An investigation of physical pain existence and intensity through EEG signal analysis". I then had the privilege to work for a while as a computer vision engineer in a small company in Saudi Arabia called "Nommas". I also worked as a biomedical engineering researcher in a reputable research centre in Serbia called "BioIRC". I've always been a real nomad jumping from a city to another and from a country to another, seeking more experience, and craving more knowledge. I am a multipotentialite who is filled with many interests in countless subjects such as physics, philosophy, history and more. However, the thing that I have always been interested in the most is understanding the human brain. it fascinates me. That's why I decided to join this exciting program.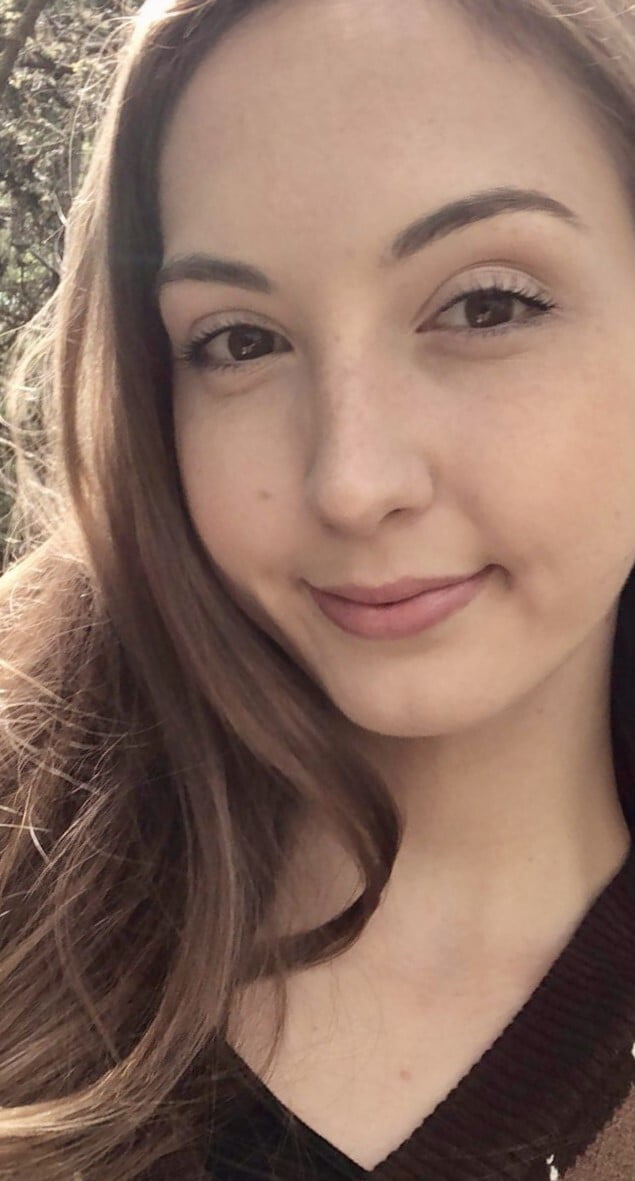 My name is Anna Marie Froude, but you can call me Anna! I recently graduated from the Memorial University of Newfoundland, located in my hometown of St. John's, with a BSc (honours) in Behavioural Neuroscience. My undergraduate thesis was a clinical epidemiological meta-analysis on the prevalence of cannabis use disorder among populations with attention-deficit hyperactivity disorder. Most of my research interests pertain to addiction research, specifically cannabis use disorder, as well as neurodevelopmental disorders and comorbidities commonly associated with substance use disorders. This September I will be starting my graduate studies in Neuroscience (MSc) here at McMaster, under the supervision of Dr. Iris Balodis. I am incredibly excited to begin my studies, improve my research skills, and get to know the wonderful students, staff, and faculty members at McMaster! A few of my hobbies include travelling, reading and baking! I also enjoy learning about other cultures and languages, which largely stems from my years studying in Seoul, South Korea.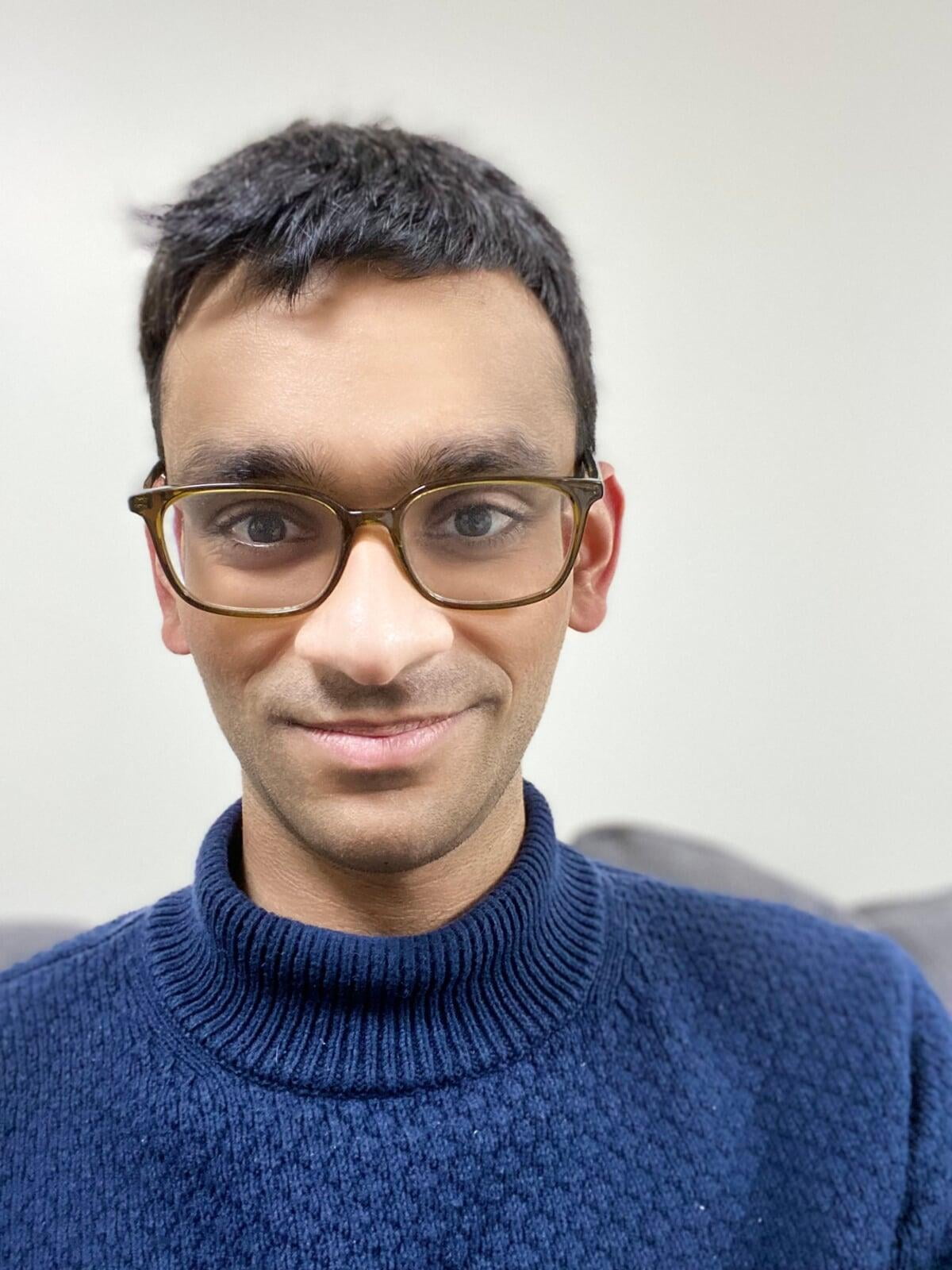 Hello/Bonjour everyone! My name is Maheshwar, and I'm a recent graduate from the Honours Neuroscience program at Mac. For my honours thesis, supervised by Dr. Jane Foster, I studied butyrate-producing gut microbes to help establish the connection between intestinal butyrate production and T lymphocyte - brain communication. This fall, I'm joining Dr. Kathy Murphy's lab as a MSc student. I've been fascinated by the cells and molecules in the brain – the building blocks for the neurobiology of development and disease. Outside the lab, you'll probably find me drawing, reading, researching recipes, and taking care of my houseplants. I look forward to meeting everyone this fall! Au plaisir de vous connaître cet automne !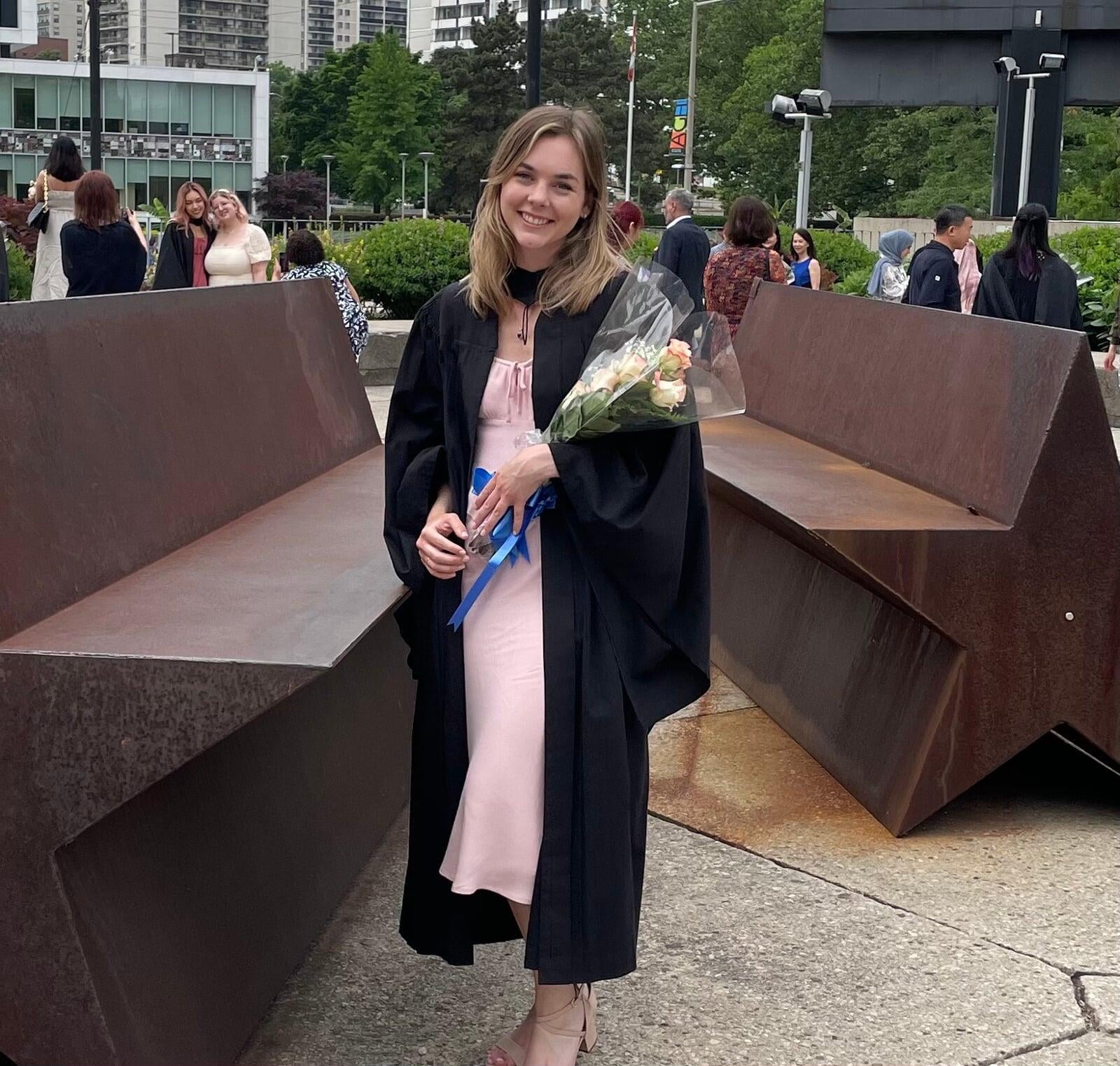 Hi everyone! My name is Nikki Pangborn and I just completed my bachelor's degree in Human Behaviour at McMaster University. I am beyond excited to return to Mac for my master's in Neuroscience, where I'll be working alongside my supervisor Dr. Iris Balodis! My research will focus on the neuroscience of addiction, and in the future, I hope to work with adolescents who deal with addiction. In my free time I like to play my guitar and piano, find new recipes to cook, and try new coffee shops with my friends. I can't wait to meet everyone in September!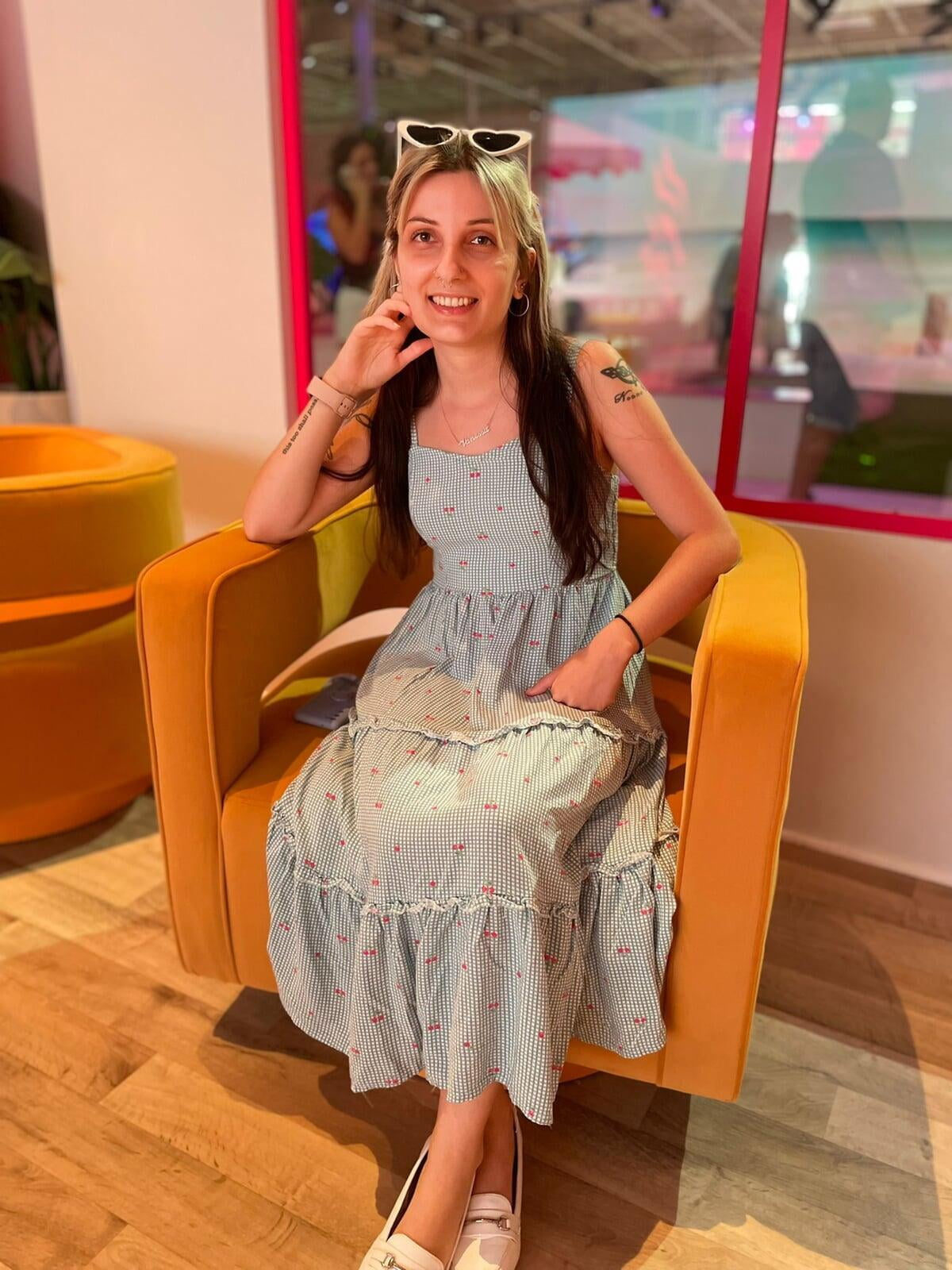 My name is Vanessa Parise and I graduated from the University of Toronto with an Honours Bachelor of Science specializing in Life Sciences and Psychology. My graduate supervisor is Dr. Margaret McKinnon. My interest in neuroscience includes trauma and trauma recovery and how this structurally changes our brain. Outside of neuroscience, I enjoy playing trivia games with my family.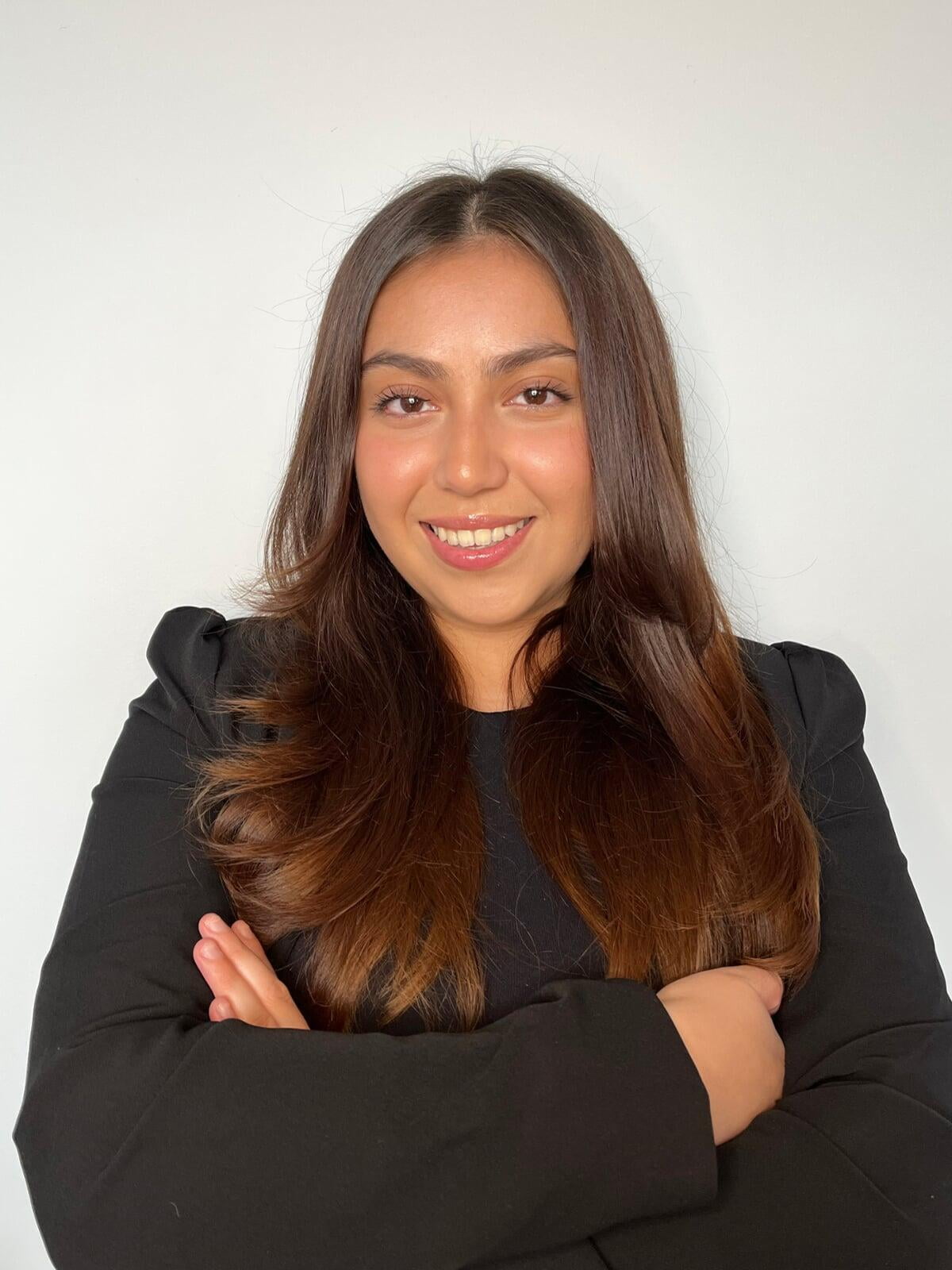 Hi my name Giovana Romero. I did my undergraduate degree at Carleton university in Ottawa double majoring in neuroscience and biology. I'm very excited to start my master's program under the supervision of Dr. Van Ameringen. I love hiking with my dog, I'm currently obsessed with the show Bridgeton and my star sign is libra!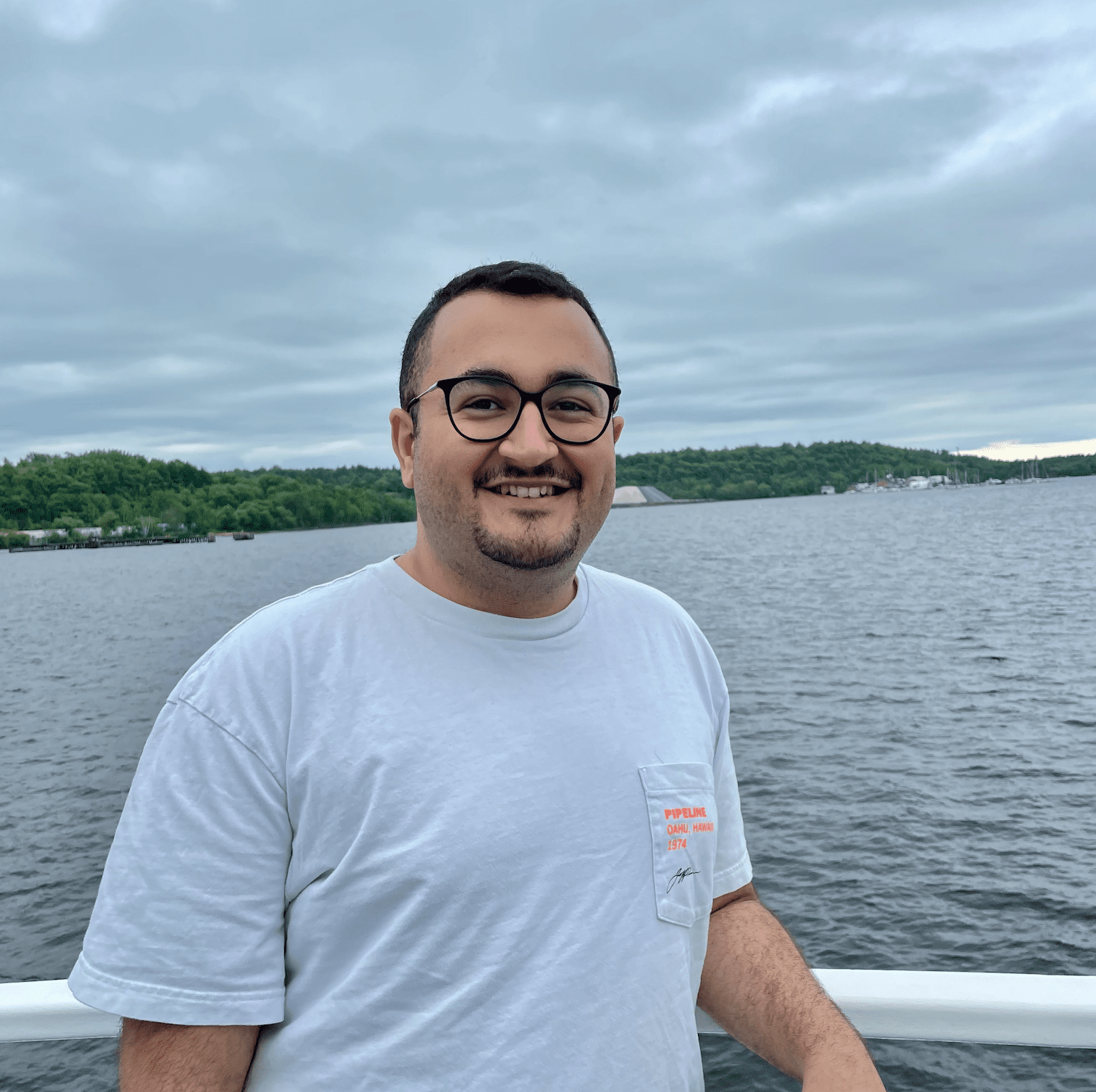 Hi everyone! My name is Kian! I graduated from McMaster University with a BSc in Neuroscience. I am very excited to start my master's program under the supervision of Dr. Ryan Van Lieshout in the Department of Psychiatry and Behavioural Neurosciences. Outside of my academic work, I am passionate about science communication and host SciSection, a science-themed radio show on the 93.3 FM radio station. I also enjoy travelling, reading, and playing the piano.