Open your MiND to Podcasts
Author:Carly McIntyre-Wood
As a graduate student, it is easy to feel that your scientific knowledge and learning are monopolized by your research project. Simultaneously, after reading relevant research, analyzing data, and/or writing for the day, sitting down to spend time learning about other areas can be an exhausting prospect. Not to mention, life's responsibilities, such as dishes and laundry, are constantly looming.
A great solution to this issue is to start listening to podcasts! They can be a low effort way to learn about different types of psychology and neuroscience research, involve yourself in current scientific conversations, and learn tips and tricks from successful researchers working in academia and industry. Added bonus: You can do your dishes, exercise, or fold your laundry simultaneously!
Here are my top five recommendations to begin your immersion into the world of science podcasts: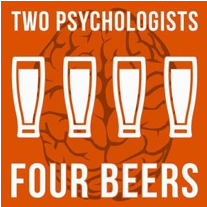 ---
1. Two Psychologists and Four Beers
Two Psychologists and Four Beers is run by two psychologists, Dr. Michael Inzlicht and Dr. Yoel Inbar, who are both professors at University of Toronto. They discuss a diverse range of very relevant neuroscience and psychology topics, interview guests from around the world on their psychology-based research and books, discuss academia, and of course, give detailed accounts of their beer choices for the evening. Added bonus: As they know that many of their listeners are young scientists, Mickey and Yoel begin each interview by asking guests about their academic journey and what lead them to their current position and research. Podcasts are available on most platforms; check out their webpage (to access a complete list with summaries and links for each episode.

Start with: Episode 4, The Replication Crisis Gets Personal

"In their most emotional episode yet, Yoel and Mickey discuss the replication crisis in psychology. What is meant by the replication crisis and how did it get started?"
(https://www.fourbeers.com/4)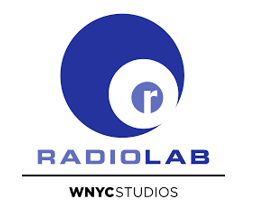 ---
2. Radiolab
Arguably the longest-running and most well-known science podcast, Radiolab covers all areas of science, from mantis shrimp photoreceptors, to factors that contribute to effective apologies. Many of the stories include touching accounts of people's lives and their connections to science. Added bonus: Neuroscience favourite, Oliver Sacks, was a guest speaker on several Radiolab episodes and recounted several stories of his career, including the fateful loss of a lab notebook with nine months of data into a busy street! All episodes can be downloaded or listened to for free on the Radiolab webpage, or many can be accessed through Spotify and Apple Podcasts.
Start with:Unraveling Bolero
"A story about obsession, creativity, and a strange symmetry between a biologist and a composer that revolves around one famously repetitive piece of music."
(https://www.wnycstudios.org/podcasts/radiolab/articles/unraveling-bolero)

---
3. Speaking of Psychology
Produced by the American Psychological Association (APA) and hosted by Kim L. Mills, the senior director of strategic communications and public affairs for APA, Speaking of Psychology puts out biweekly 30-minute podcasts covering new and relevant research in psychology. Added bonus: The selected research covers a wide breadth of topics which may be relevant to several MiNDS students' research, such as post-traumatic growth, psychedelic therapies, and the link between Twitter use and ADHD. Podcasts can be accessed on Spotify or Apple Podcasts, or the Speaking of Psychology website.
Start with: Episode 103 – Inner Monologues, with Ethan Kross, PhD
"You may have heard about the internet debate on inner monologues recently. It all started from a tweet that went viral. That tweet said that some people have an internal narrative, and some don't. What ensued were thousands of comments, retweets and news stories on the topic. Turns out that people have a lot to say about their inner voices."
(https://www.apa.org/research/action/speaking-of-psychology/inner-monologues)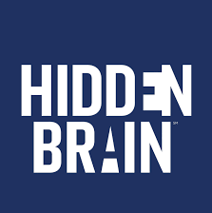 ---
4. Hidden Brain: Thoughtful, informative, and carefully produced, Hidden Brain covers a wide variety of science topics, generally through the lens of a human experience. Each episode typically begins with a story from a guest, who speaks of a personal experience. These detailed stories are brought to life with sound effects that allow the listener to feel fully immersed in the tale. From there, host Shankar Vedantam, ties the story to psychology and neurobiology concepts that help to explain human nature, politics, economics, and more. Such topics include unfair evaluation of past events, decisions during "hot states", and why your zipcode can shape your future. Added bonus: This podcast covers many topics which can be useful to apply in everyday life. From tips to creating good habits (see below), to improving teaching techniques, you are certain to leave each episode with a new perspective or mental tool.
Start with: Creatures of Habit
"Psychologist Wendy Wood shares what researchers have found about how to build good habits — and break bad ones"
(https://hiddenbrain.org/podcast/creatures-of-habit/)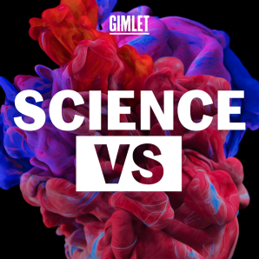 ---
5. Science Vs
Keeping to the science theme, but with a more lighthearted and fun approach, Science Vs is an informative podcast that uses research to settle popular science debates. Hosted by Wendy Zukerman, a quirky science journalist from Australia, it will be sure to facilitate learning, along at least a little bit of with laughter. Wendy interviews accredited scientists and uses peer-reviewed research to resolve burning science questions, such as "does intermittent fasting work?" and "are Gemini's really the worst?". Added bonus: At the end of each episode, the exact number of citations used in the episode is stated (it's usually over 100), and a full list is provided in each episode's program notes! You can check out this great podcast on Spotify or Apple Podcasts.
Start with: Football: Should we Cancel It? (https://gimletmedia.com/shows/science-vs/llhdg8)
"America's favorite pastime seems to be plagued by tragedy. Former NFL players have come forward to say they're suffering from a serious brain disease. Others have ended their lives. So we wanted to know: how risky is playing football?"
(https://gimletmedia.com/shows/science-vs/llhdg8)
---
These are just a few of the amazing science podcasts that you can check out! While they didn't make my top 5, I would also suggest The Black Goat, Hello PhD, Very Bad Wizards, Life Kit, and Crowd Science.