Bringing Our MiNDS Together: Celebrating the 10

th

Anniversary of the MiNDS Program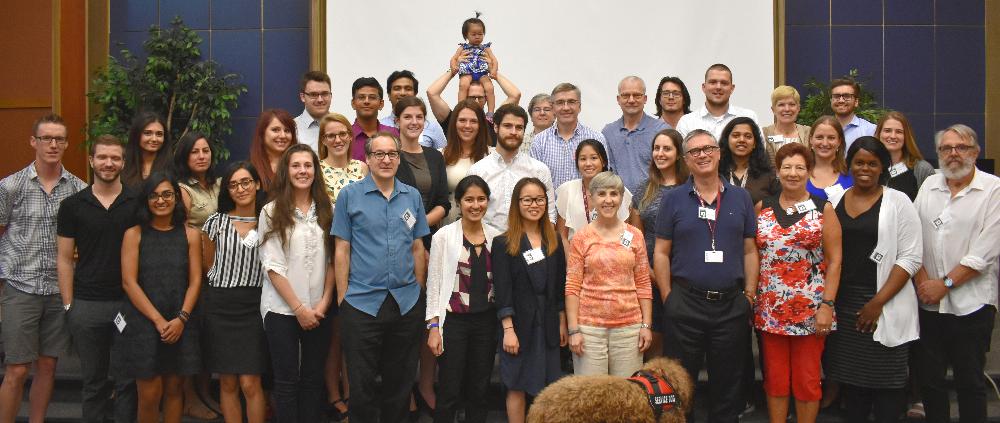 The faculty and students of MiNDS, myself included, celebrated our program's 10th anniversary on Saturday, September 23rd by holding an all-day conference. The event began with a motivating keynote address from our own Dr. Ram Mishra, which highlighted some of the outstanding achievements of MiNDS graduates. Dr. Mishra also discussed his lab's experiences with the drug development process and provided us with some insight into the challenges faced when undertaking preclinical molecular and behavioural work.
We then celebrated the numerous achievements of our MiNDS students by announcing this past year's scholarship and award winners. Each recipient introduced a fellow student by providing a "fun fact" about that student, helping us get to know each other a bit better. Congratulations to all the scholarship and award winners for their well-deserved successes!

Following a catered lunch and a delicious anniversary cake, we enjoyed a series of stimulating 3 Minute Thesis presentations delivered by twenty of our MiNDS students and faculty. This format introduced us to the broad and impressive scope of research conducted within our program. Parkinson's Disease, Autism Spectrum Disorder, neuroplasticity, environmental enrichment, and maternal health were just a few of the topics presented.
The event concluded with a keynote address from Dr. Mel Goodale from Western University, who studies echolocation in blind individuals. He treated us to fascinating videos of echolocation in action, as his subjects can determine the precise shape and size of objects by making audible clicking sounds with their soft palate and listening for the echoes. Following the keynote address, we wrapped up the evening while networking over a delicious BBQ at the Phoenix.

On behalf of the MiNDS faculty and students, I'd like to extend a thank you to Dr. Kathy Murphy for paving the way for an exceptional 10 years of neuroscience education here at McMaster University! A massive thank you is also due to Sandra, Monica and Gabriella for planning an engaging event, and to all the speakers for helping make this day a success!