Engaging the Public in Research: Reflecting on St. Joe's Celebrate Research Event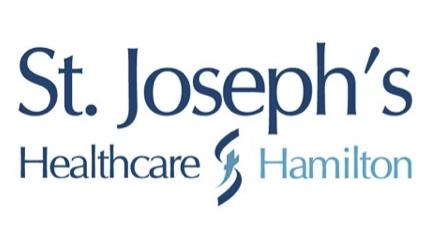 Every year, St. Joseph's Healthcare Hamilton hosts a Celebrate Research event, which is created to showcase ongoing research within all departments of the hospital. This event allows researchers from multiple disciplines to network and present their ongoing projects, as well as learn about the different types of research currently being conducted. This opportunity was also shared with the public audience. There was a large turnout for the October 2019 event, with roughly 30 student posters, numerous hospital staff and researchers, as well as interested members of the public.
I had a chance to speak with a few attendees to get an understanding of how hospital events allow them to become more involved in the research world. A member of the public highlighted her interest in research for personal matters, as she currently struggles with mental illness. "There is so much information out there," she said. "I would love to be constantly up-to-date with how research is progressing." When discussing the advertisement of this event, she mentioned that she only learned about it after seeing a sign outside of the hospital. This led me to wonder how accessible these events, and research in general, are to the public.
After doing some research of my own, I was pleasantly surprised to discover just how much St. Joe's is engaged in the advertisement of public events. The St. Joe's Twitter (@stjoeshamilton) and Facebook (@stjosephshealthcarefoundation) pages are very active and constantly updated. Given the availability of this information, it is important that we work with the public and our research institutes to determine the most effective ways to translate knowledge so that it can have the biggest impact possible. When asked regarding the issue of public engagement, one of the event coordinators acknowledged the need for public awareness on accessing information about research. He ended our interview on a promising note: there are strategies being put forth to teach the public, as well as student researchers, about what is currently happening in the research world.