Catching up with SOMA: The Neuroscience Student Body!
AUTHOR: Kathryn Reynolds

& Saurabh Shaw, SOMA Co-Presidents
---
Welcome to the start of another school year! SOMA had an exciting and eventful summer semester, and we'd like to recap it for you!
---
If you're new to the Neuroscience Graduate Program, we'd like to formally introduce you to SOMA (Students of MiNDS Association). We're a student-run social organization whose mission is to organize regular social events which help you get out of the lab and make connections with your peers. We strongly believe that friendships and extracurricular activities can greatly enhance the graduate student experience, and provide opportunities to share career and research advice. SOMA aims to create opportunities for members to engage in these important conversations! As members of an interdisciplinary program, we understand that it can be difficult to maintain meaningful relationships with colleagues working across different campuses. That's why we're so excited to be a part of the SOMA team - we love organizing events which bring our program closer together. We're especially looking forward to connecting with our new graduate cohort this fall!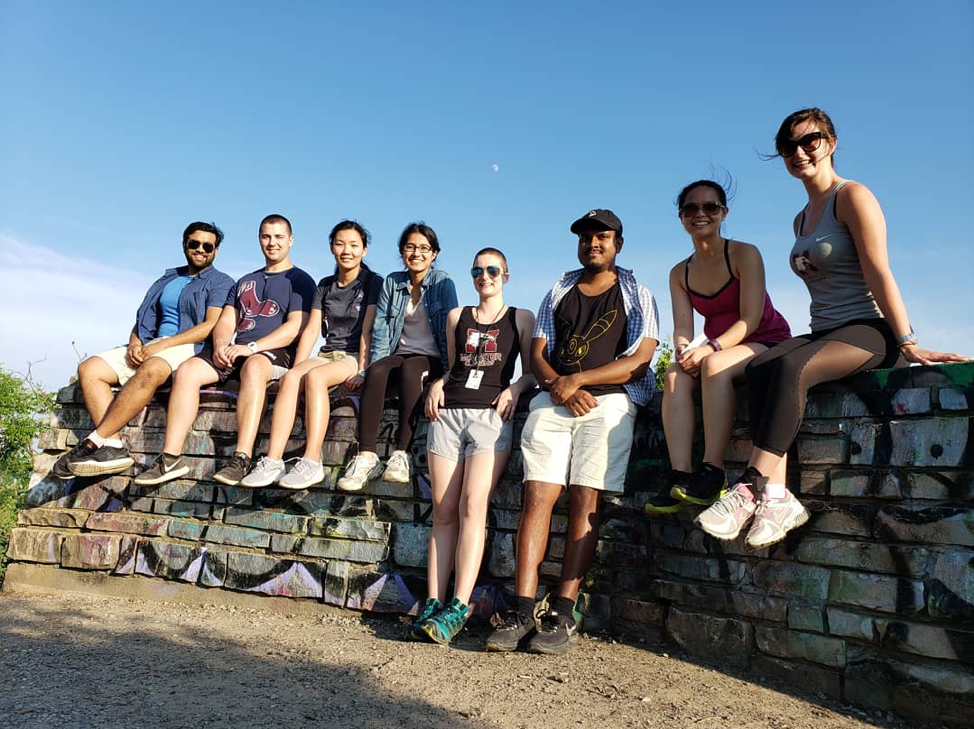 So what has SOMA been up to lately? Earlier this summer, the students of SOMA reached new heights - both metaphorically and physically! In July, an adventurous group of 10 hiked a portion of the Bruce Trail at the Spencer Gorge Conservation Area, past Tew's Falls and Webster's Falls, and to the top of Dundas Peak. Our Instagram accounts now look like that of true Hamiltonians, boasting spectacular views of two of the most popular waterfalls Hamilton has to offer. With numerous other waterfalls and hiking trails left to explore in this city, we're planning more hiking events before Hamilton turns into a winter wonderland!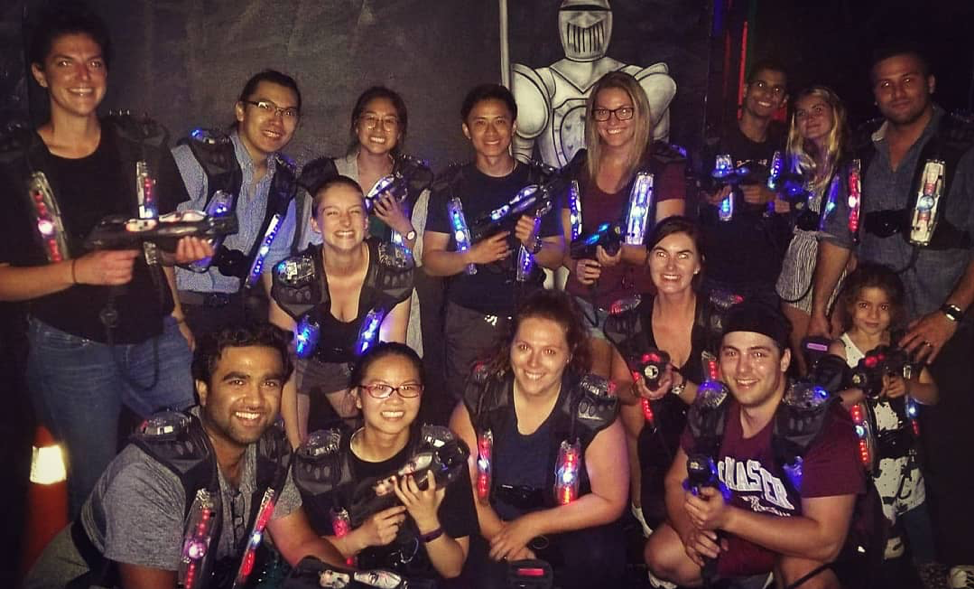 Last month, SOMA's event theme was lasers! An eager group of 19 (including students from our incoming class!) battled it out over a few very competitive games of laser tag. We were then treated to a Playstation virtual reality demonstration, where we tried out the game Beat Saber. It's a Guitar Hero-style game using virtual lightsabers, and it's more challenging than it looks! We dodged, flailed, and laughed our way through some expert-level songs, because graduate students can't say no to a good challenge. Special thanks to Lazer Mania for accommodating our laser tag group, and Nate Melo from Playstation for facilitating the virtual reality demo for us.

---
Now, you're probably wondering what's in store for SOMA this school year! First, we're savouring the last few days of warm(ish) weather with a
Cootes Paradise hike! We'll be meeting on Thursday, September 26 at 5 pm outside the Psychology Building, then heading out to explore the beautiful nature preserves on the edge of campus. Friends, family, and fur babies are more than welcome to join us!

---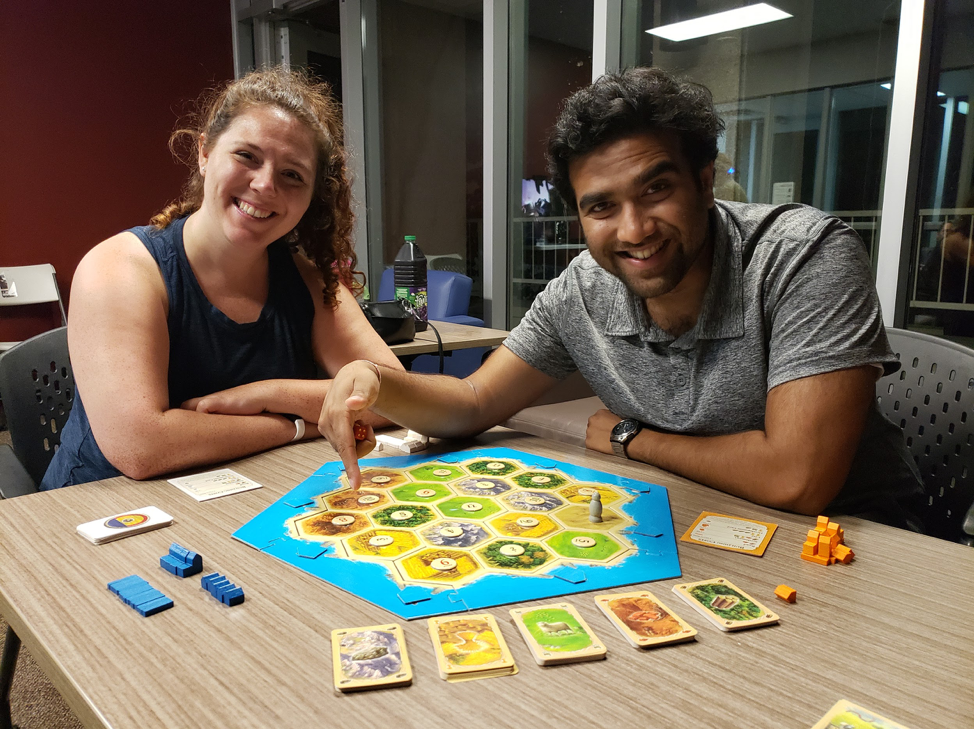 We're also planning a series of exciting fall and winter activities including a Halloween costume contest, pumpkin carving, holiday gingerbread house building, board games (we're big fans of Settlers of Catan!), and more! Additionally, we aim to promote the interdisciplinary nature of our program by hosting casual worknights where you can be productive while socializing and brainstorming with your peers - the more MiNDS the better!