Gallery of Graduate Arts 2019 – Brains and Beauty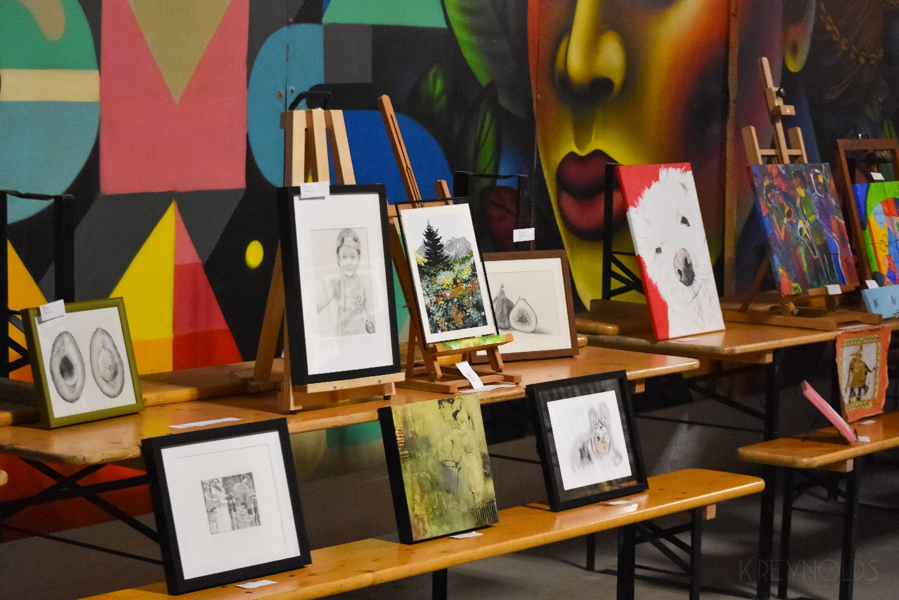 On November 29th, Collective Arts Brewing hosted the 2019 Gallery of Graduate Arts. Once known as the Amateur Art Exhibition, this annual event was first established in 2014. For the past five years, the Gallery of Graduate Arts has encouraged graduate students to pursue their artistic interests and talents while also excelling in their graduate careers.
Among the twenty-seven artists who exhibited their artwork at this year's event were seven students from the Neuroscience Graduate Program. In total, more than 90 pieces of artwork were exhibited at the gallery. Artwork included a mixture of photography, watercolour, coloured pencil, charcoal, acrylic on board/canvas, acrylic on rock, oil on canvas, ink drawings, chalk pastel, paper carvings, and cross-stitch. A big congratulations to the following students on their artistic accomplishments:
Ada Nexha

Tara Quigley

Kathryn Reynolds

Shane Simon

Anastasiya Slyepchenko

Lana Vedelago

Congratulations as well as to the organizers of event (who are also all Neuroscience students):
Herry Patel

Anastasiya Slyepchenko

JeeSu Suh

Want to get involved?
Students looking to get involved next year as an artist can either visit the Gallery of Graduate Arts website (https://galleryofgraduateart.wixsite.com/galleryofgraduateart) or Instagram (@galleryofgraduatearts). Those looking to get involved as a coordinator of the event can email mac.gallgradarts@gmail.com for more information.