AUTHOR: Ryan Van Lieshout
This autumn, MiNDS welcomes its latest class of students, a group of very exci
ting
young people with varied backgrounds and interests. Get to know each of th
em below.
And if you see them around, please say hello and offer them a warm we
lcome to the
program!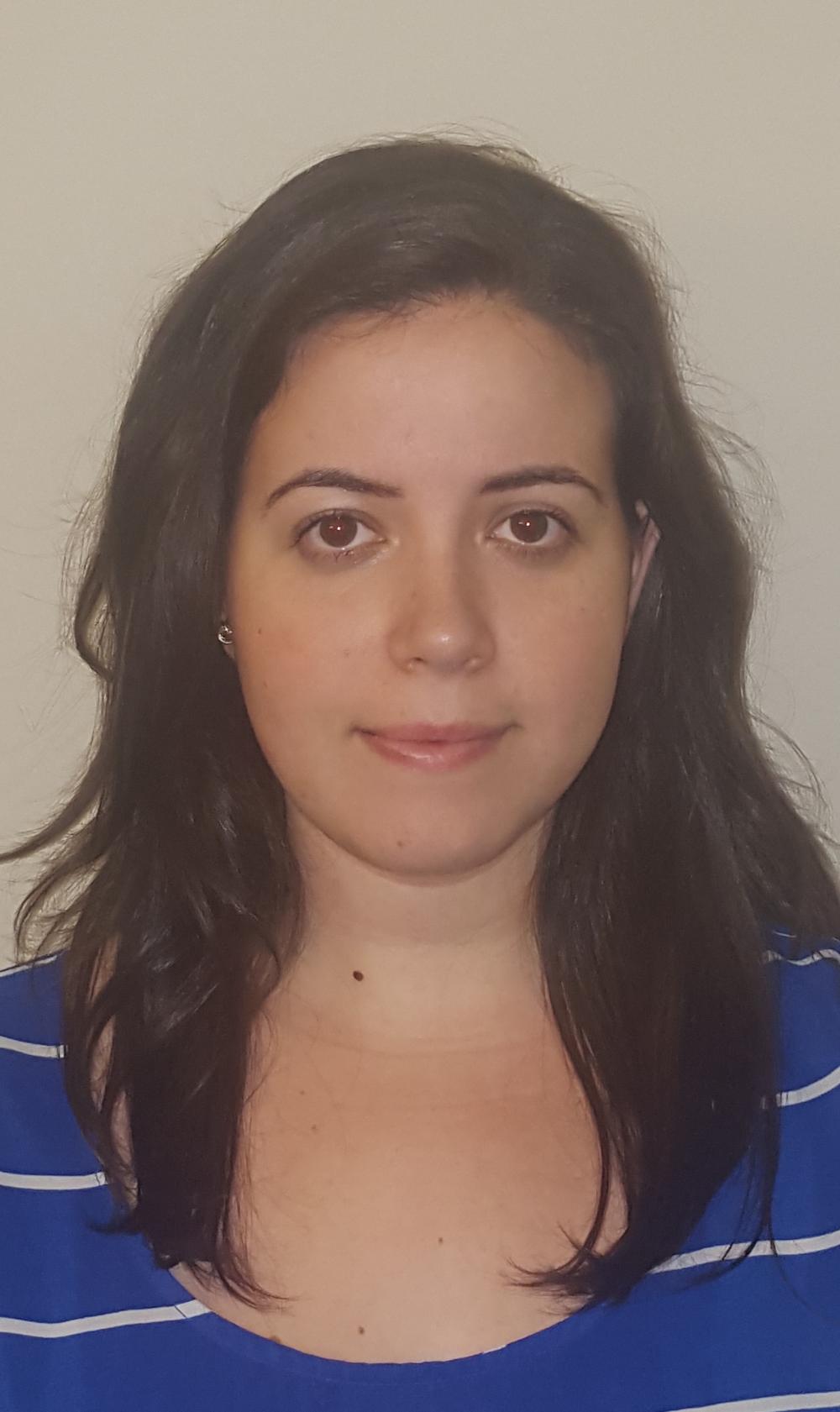 Melissa Furtado
My name is Melissa Furtado and I'll be entering the newest MiNDS class under the supervision of Dr. Benicio Frey and Dr. Ryan Van Lieshout. I graduated from the Univeristy of Toronto with a Honours Bachelor of Science, in which I achieved a double major in Psychology and Health and Disease, as well as a minor in Biology. I enjoy spending my spare time with my goldendoodle Jackson, reading, going to Jays games, and watching movies and bingeworthy TV shows with family and friends!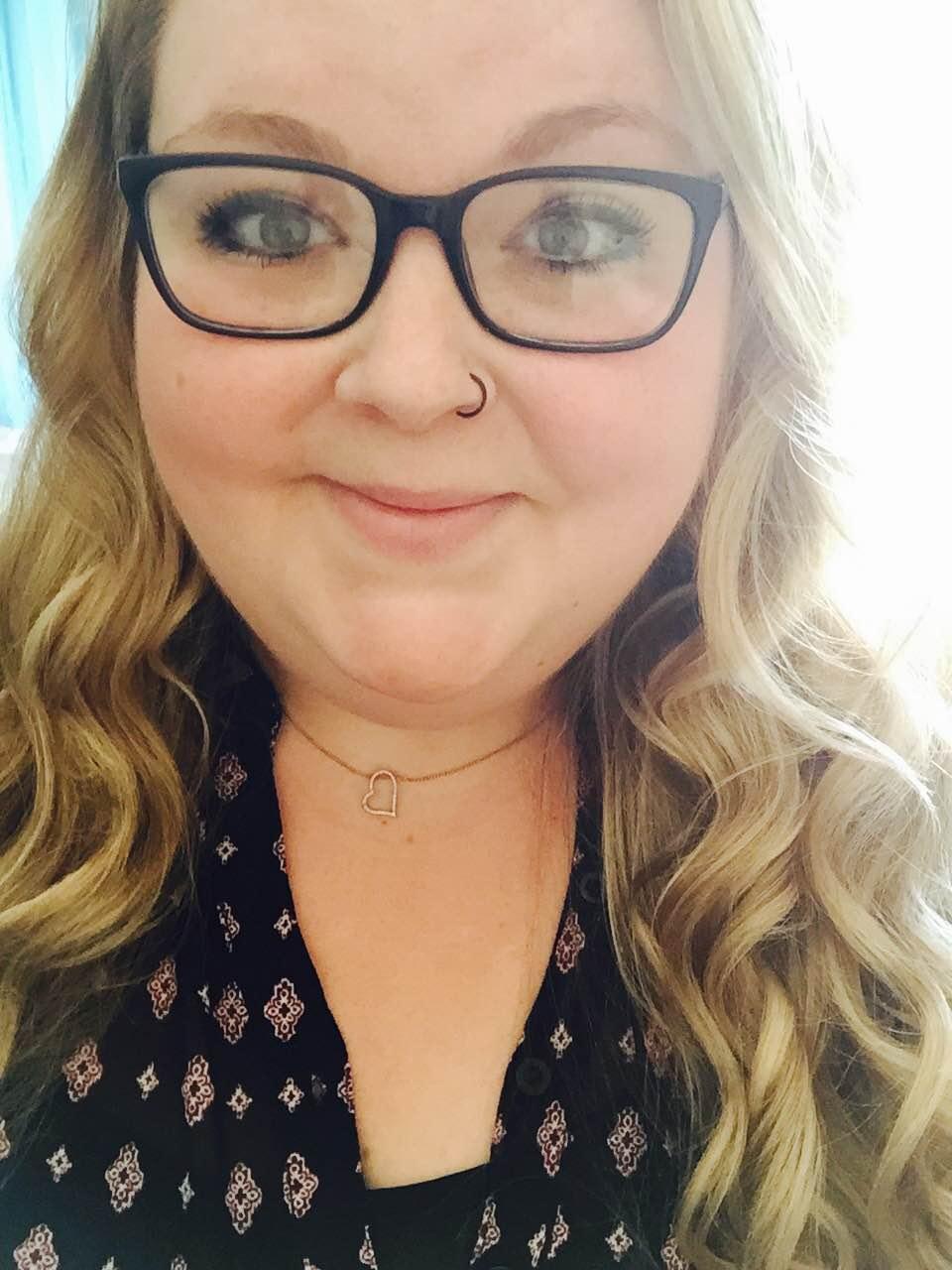 Melissa Elgie
I began my undergraduate degree here at McMaster, and completed it at the University of Guelph, in the Psychology and Neuroscience programs. Here in the MiNDS program, under the supervision of Dr. Noam Soreni, I am working with pediatric Obsessive Compulsive Disorder and/or Hoarding Disorder patients, investigating cognitive processes that underlie these disorders. As well, I complete fMRI for our studies and the Province of Ontario Neurodevelopmental Disorder (POND). Outside of school, I like spending time with my family and friends, as well as my two labs, Cash and Frank.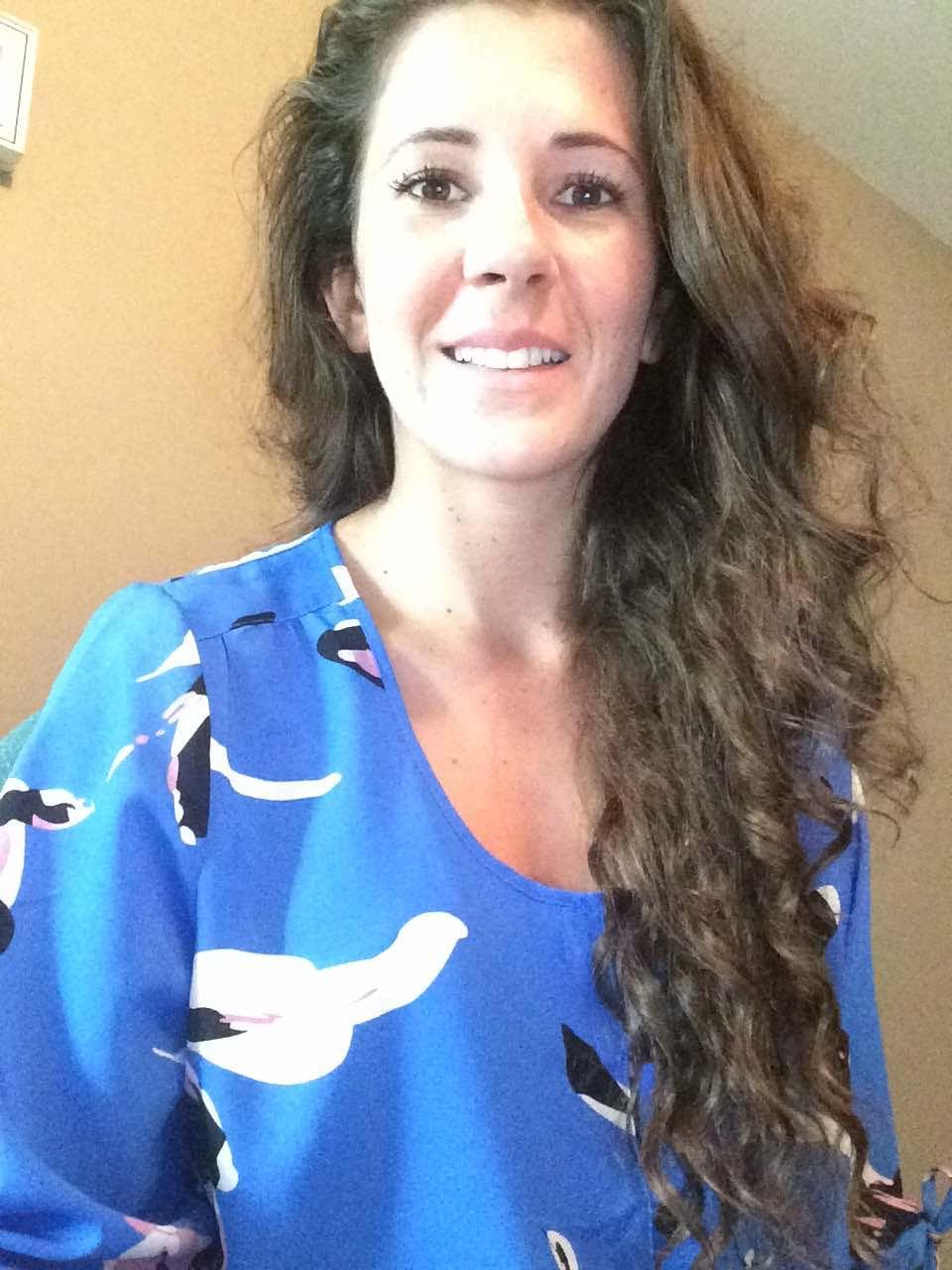 Nina Prodribaba
I completed my BSc in biology and psychology at Wilfrid Laurier University. My MSc in computational neuroscience will be completed under Dr. Daniel Goldreich's supervision. Outside of school, I enjoy discovering new music and artists as well as laughing to the latest comedy TV shows and movies.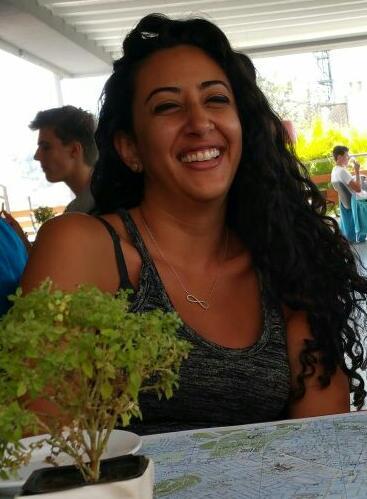 Aya Dudin
My name is Aya Dudin and I completed an HBSc in Behavior Genetics and Neurobiology at UofT where I developed an interest in the underlying neurobiology of maternal behavior, both typical and atypical. I then worked as a Research Assistant on the collaborative "fMRI Baby Faces" study between McMaster University and the University of Toronto. I am particularly interested in women's brain activation patterns to infant stimuli and the differential neural correlates underlying postpartum depression and major depression. I am looking forward to starting graduate training in the MiNDS program under the supervision of Dr. Geoffrey Hall in the Developmental Neuroscience Lab. When not in the lab I enjoy participating in Musical Theatre plays, travelling and learning about different cultures.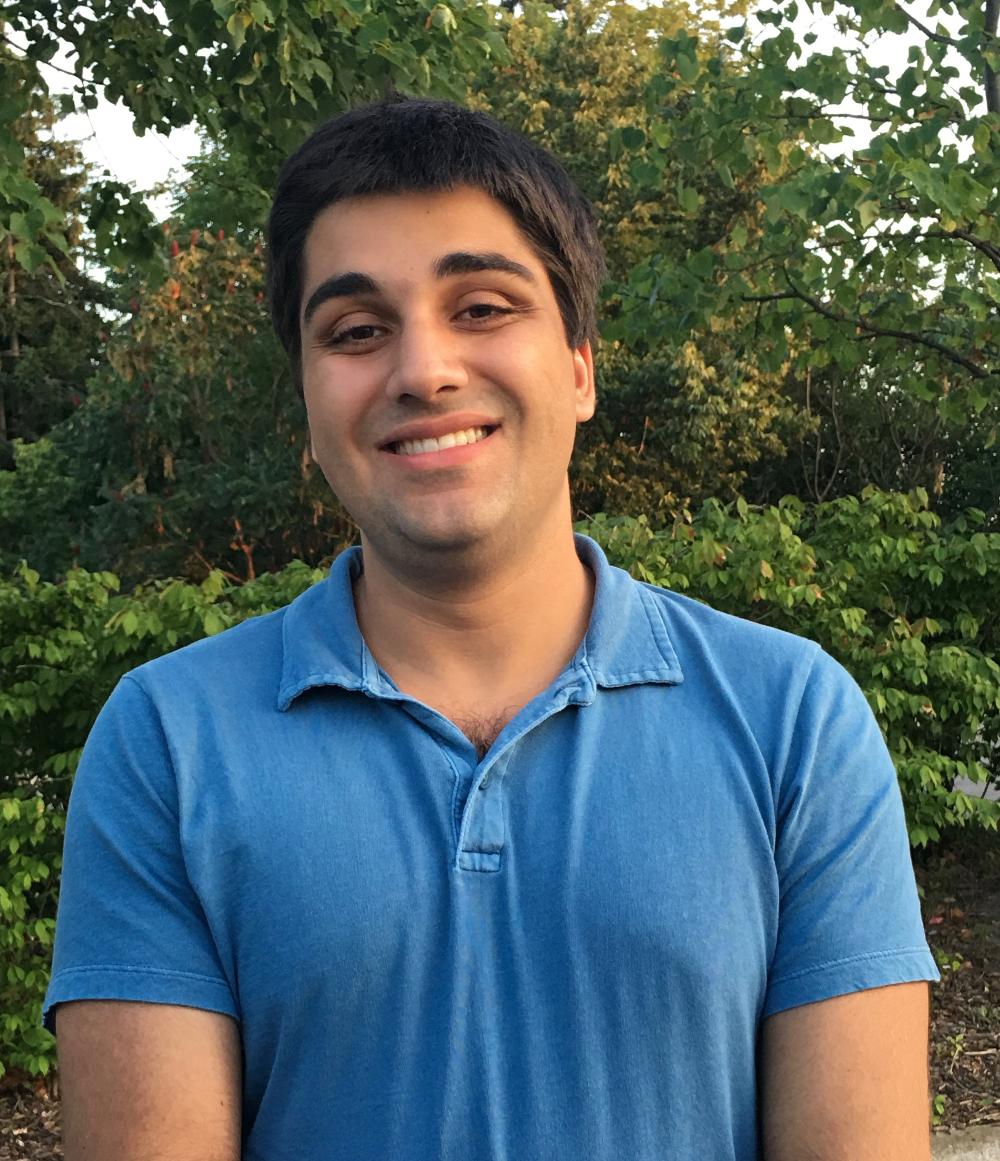 Arman Shekari
Hello, readers, just a few quick words about myself. I completed my undergrad at the University of Toronto, majoring in neuroscience and psychology. I am currently working in Dr. Fahnestock's lab, studying the influence of neurotrophic factors in Alzheimer's disease. Aside from the academic side of things, I'm a big basketball fan and I'm pretty big on cars. I also really enjoy fishing. Looking forward to getting to know my classmates and getting the program started in September!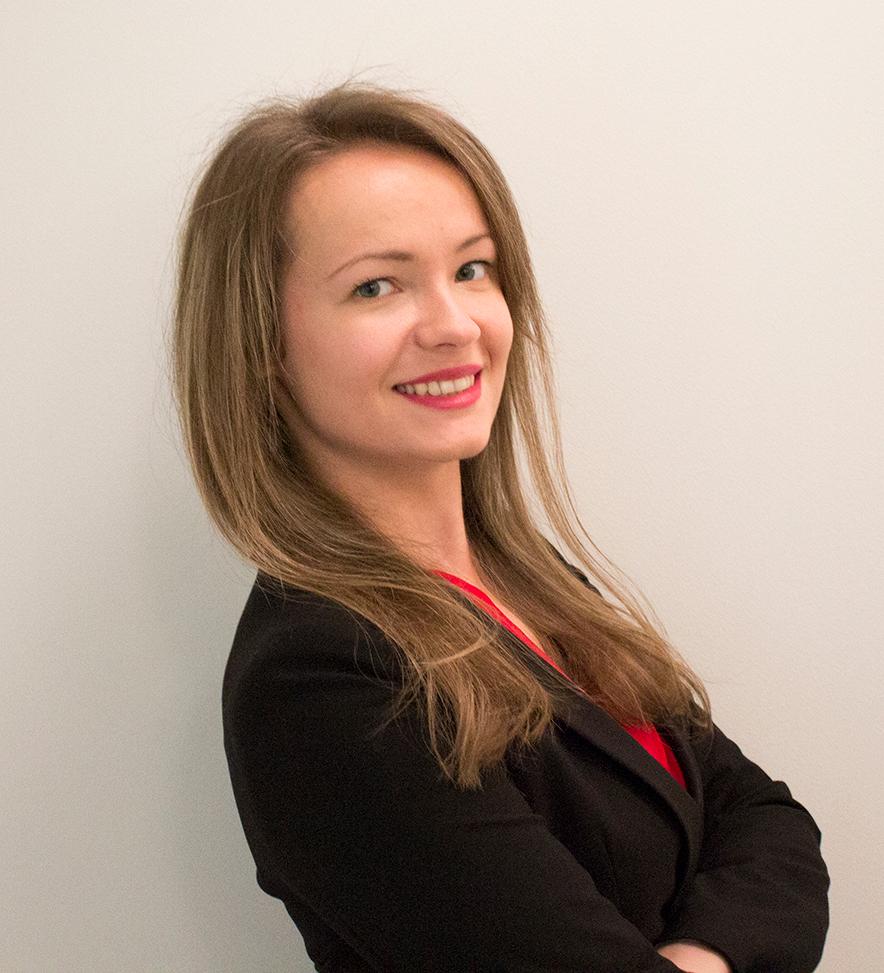 Natalia Lapinskaya
Natalia received her undergraduate degree from University of Toronto, concentrating in the areas of Biology, Physiology, and Linguistics. She then spent three years working at University of Maryland in the US in the Cognitive Neuroscience of Language laboratory and the Computational Sensorimotor Systems Lab, using EEG, MEG, and fMRI to investigate speech and language perception in healthy individuals and those afflicted with schizophrenia. While there, she was also extensively involved with science and policy public outreach in Washington, DC, volunteering with University of Maryland, Society for Neuroscience, and American Association for the Advancement of Science. At McMaster, she'll continue investigating language and broader cognition as a member of Dr. John Connolly's Language, Memory, and Brain lab. When not scanning brains, Natalia likes to travel with her camera in tow, most recently doing road trips around Alaska and through Death Valley and other deserts in the US Southwest.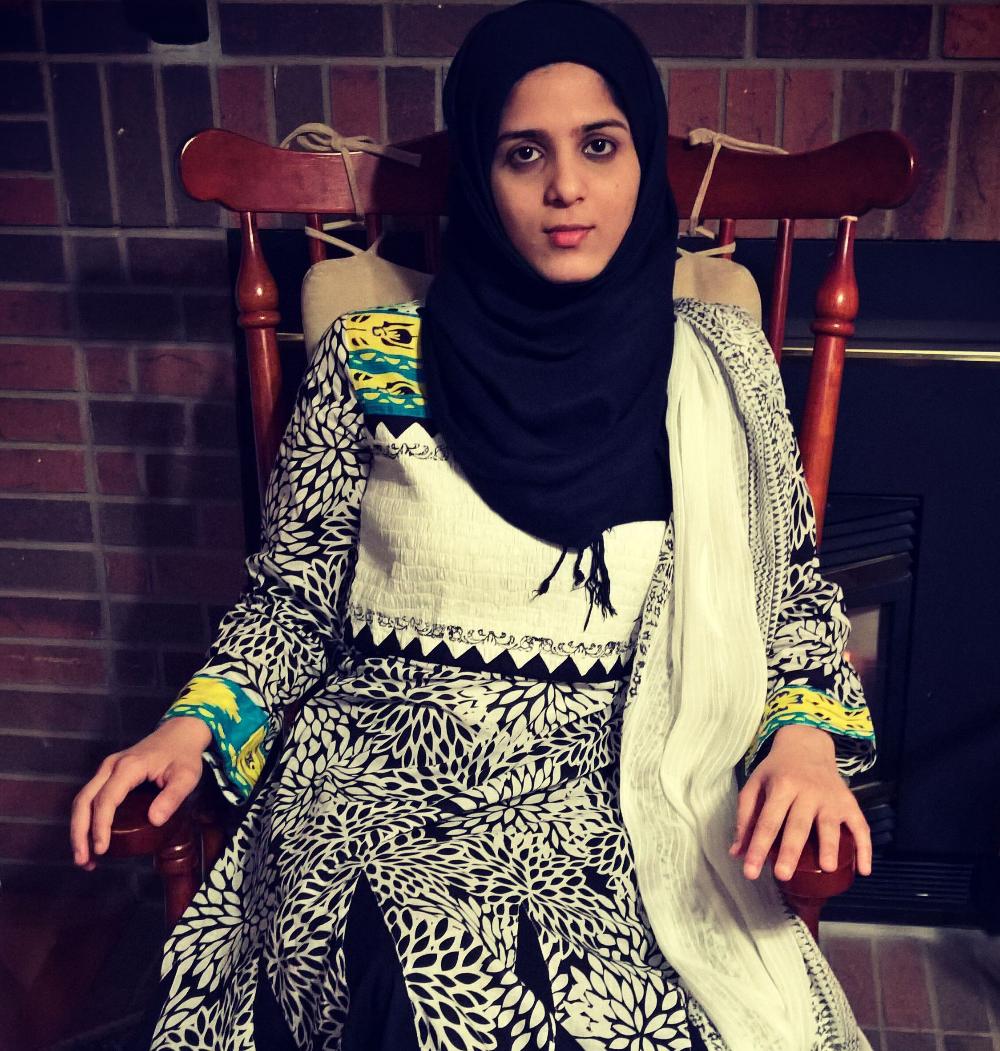 Fiza Arshad




I graduated with Honors in Bachelors of Science from the University of Toronto Scarborough in the Neuroscience Specialist Program, with a minor in Creative Writing. During my time as a MiNDS student, I will study stress, motivation and reward-processing with Dr. Iris Balodis. Besides these academic goals, I am a poet who blogs, likes reading, and exploring. I have an eclectic taste in music, and cheers to Modern Family!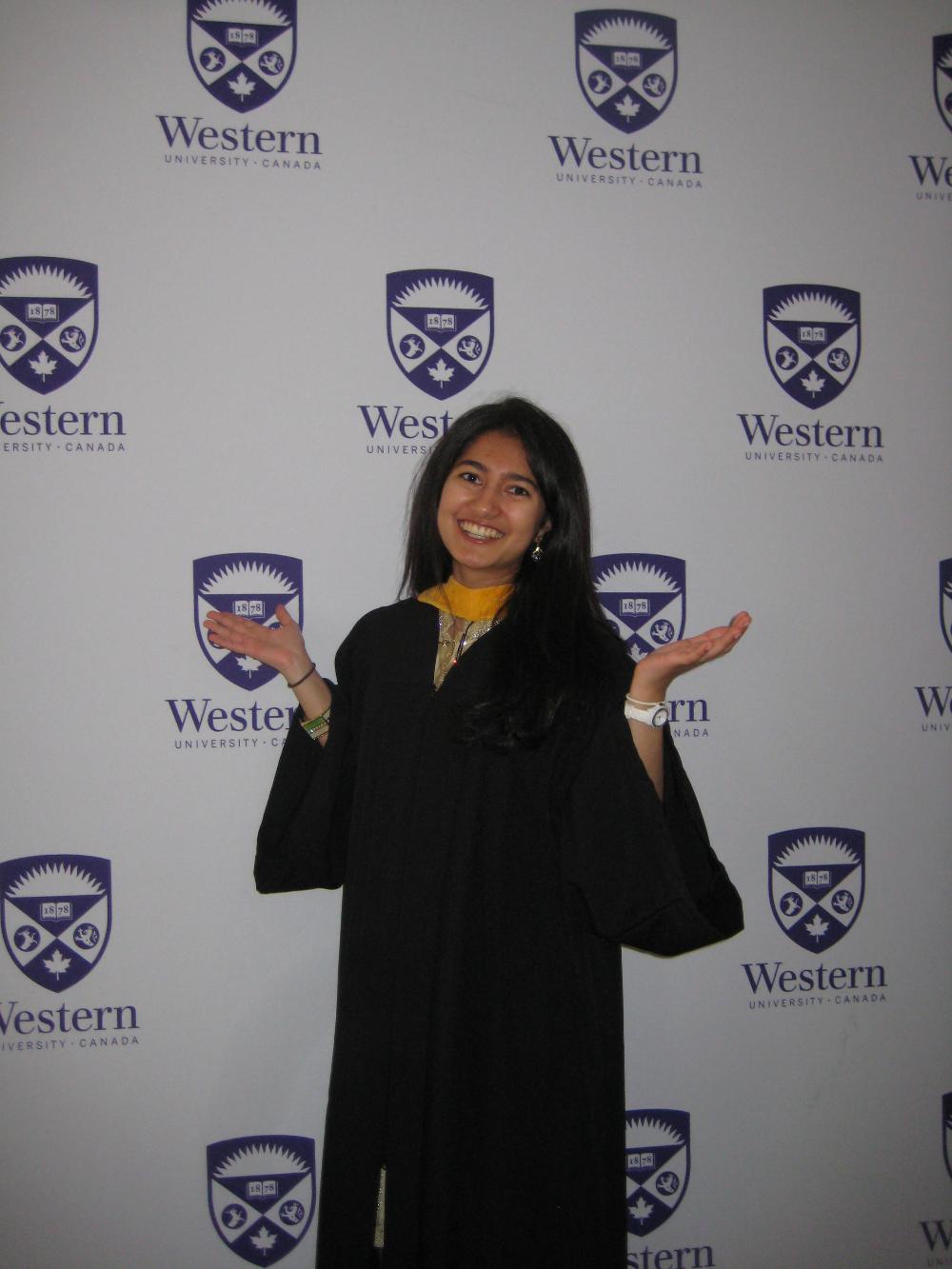 Sawayra Owais
I completed my neuroscience undergraduate degree from Western University and I am looking forward to joining Dr. Frey's lab. When my nose is not buried in the latest paper about maternal health, you can catch me watching The Middle or quoting epic moments from The Office.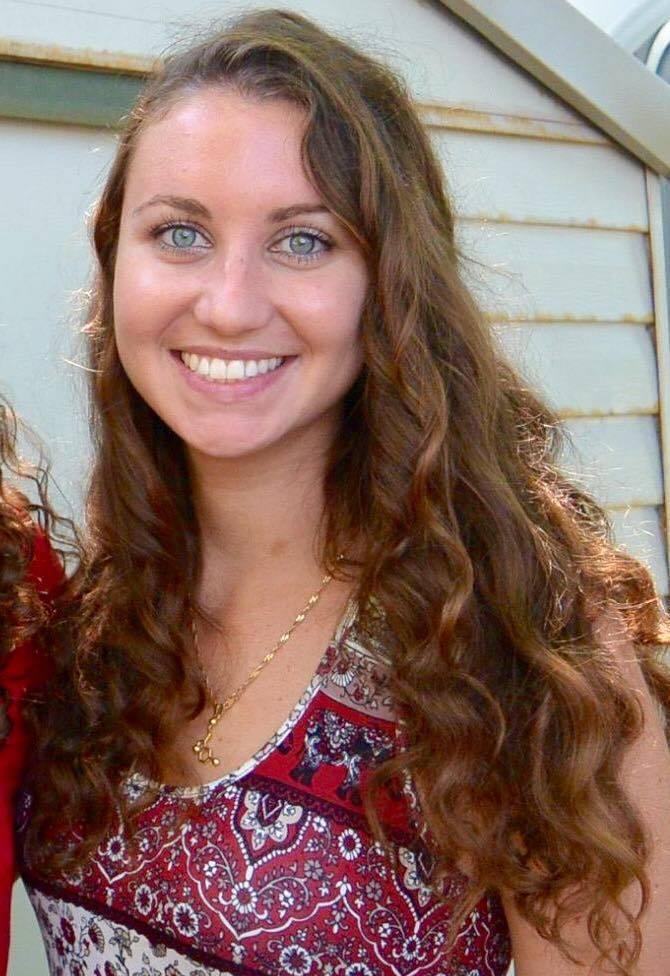 Kristie Poole
Greetings! My name is Kristie Poole and I recently finished my Master's Degree in the Health Research Methodology Program at McMaster University, having completed my undergraduate in the Life Sciences Program prior. I now look forward to combining my interests in clinical epidemiology, psychology, and biology to conduct doctoral work in the MiNDS Program. Under the direction of Drs. Louis Schmidt and Ryan Van Lieshout, I am very excited to examine the origins and correlates of shyness, social anxiety, and selective mutism. Aside from my passion about this fearful (but not feared) work, I am also a lover of terrible jokes, cheap drinks, soccer, crossword puzzles, Wheel of Fortune, and short walks on the beach.

Vanessa Morris
I completed my undergraduate degree at the University of Waterloo in Psychology and am now here, at McMaster, working with Dr. Michael Amlung at the Peter Boris Centre for Addictions Research at St. Joseph's Hospital. Outside of neuroscience I like to spend the majority of my time reading, distance running and playing with other people's pets.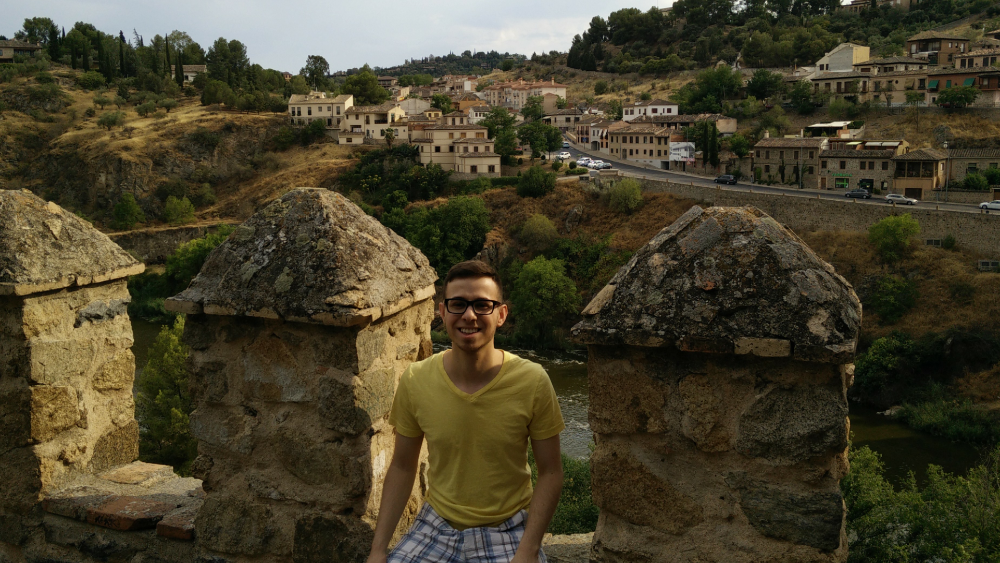 Omar Shawaf
Hello everyone! My name is Omar Shawaf and I graduated from the Biology and Pharmacology Co-op program at McMaster University. I will be working under the guidance of Dr. Mishra. Aside from academics I enjoy travelling, horseback riding, and feel strongly about the power of mental health services and education. I am a part of an online tutoring club at McMaster for refugees abroad interested in studying in Canada. Please don't hesitate to reach out to me if you'd like to be a tutor :). I hope to meet you all at the grad events planned for us in the coming year!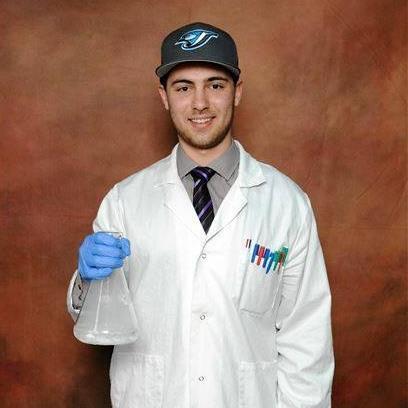 Shane Simon
My name is Shane Simon. I received my undergraduate degree in general biology from the University of British Columbia: Okanagan. My undergraduate thesis project was titled, "The effects of neurosteroids on adult neurogenesis on the goldfish, Carassius auratus." It will be my first year in the MiNDS program & I couldn't be more excited! My supervisor here at McMaster University is Dr. Deda Gillespie. When I am not doing science in the lab, I am reading about it for leisure; my favourites are Sagan's Cosmos, Dawkin's The Selfish Gene, & Goodall's In the Shadow of Man. Nothing beats getting coffee & talking about big science ideas! But I would say talking about the Blue Jays or Maple Leafs is a close second. Besides that, I tend to stay outside when possible – I am an avid hiker, bicyclist, and runner. I'll see you on the trails!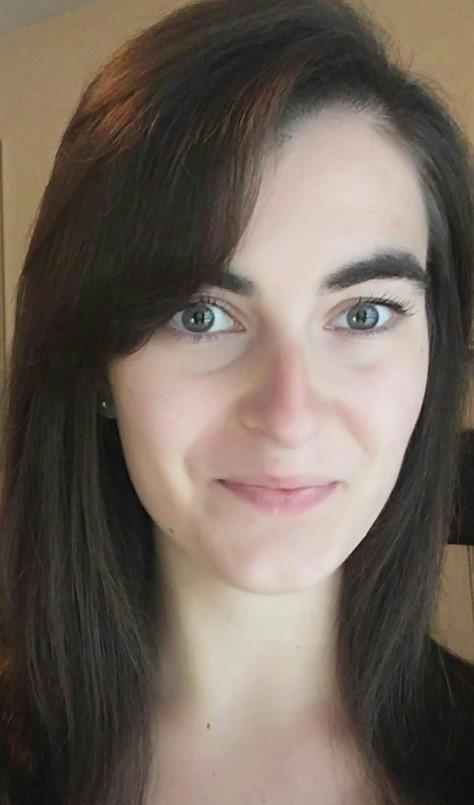 Kathryn Reynolds
Kathryn Reynolds will be starting her PhD in the lab of Dr. Laurie Doering. She recently completed her MSc in Molecular and Cellular Biology and Collaborative Neuroscience with Dr. John Vessey at the University of Guelph, where she studied the RNA-binding protein Musashi2 and its ability to promote neuronal formation during brain development. She holds a BSc (Hons) in Biomedical Science with a
minor in Neuroscience, also from the University of Guelph. When she's not in the lab, Kathryn enjoys landscape photography – she's looking forward to exploring Hamilton's waterfalls!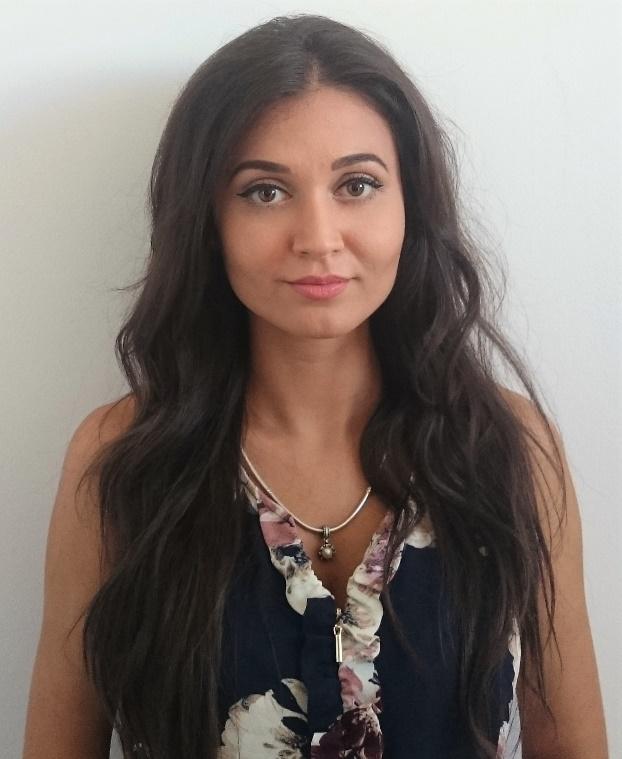 Jelena Popov
I completed my undergrad in Molecular Biology and Genetics at McMaster University. Towards the end of my undergrad, I accepted a research position in the Department of Gastroenterology at McMaster Hospital, studying Inflammatory Bowel Disease (IBD) in Adults and later, Pediatrics. I quickly grew to love this research and shortly thereafter, decided to combine components of IBD research with my interest in neuroscience by eagerly joining the MiNDS Program under the supervision of Dr. Ratcliffe. In her lab, I will be studying the mechanisms by which intestinal microbiota influence the development of the enteric nervous system in in vitro mice models. I am looking forward to the challenges that await in the MiNDS Program!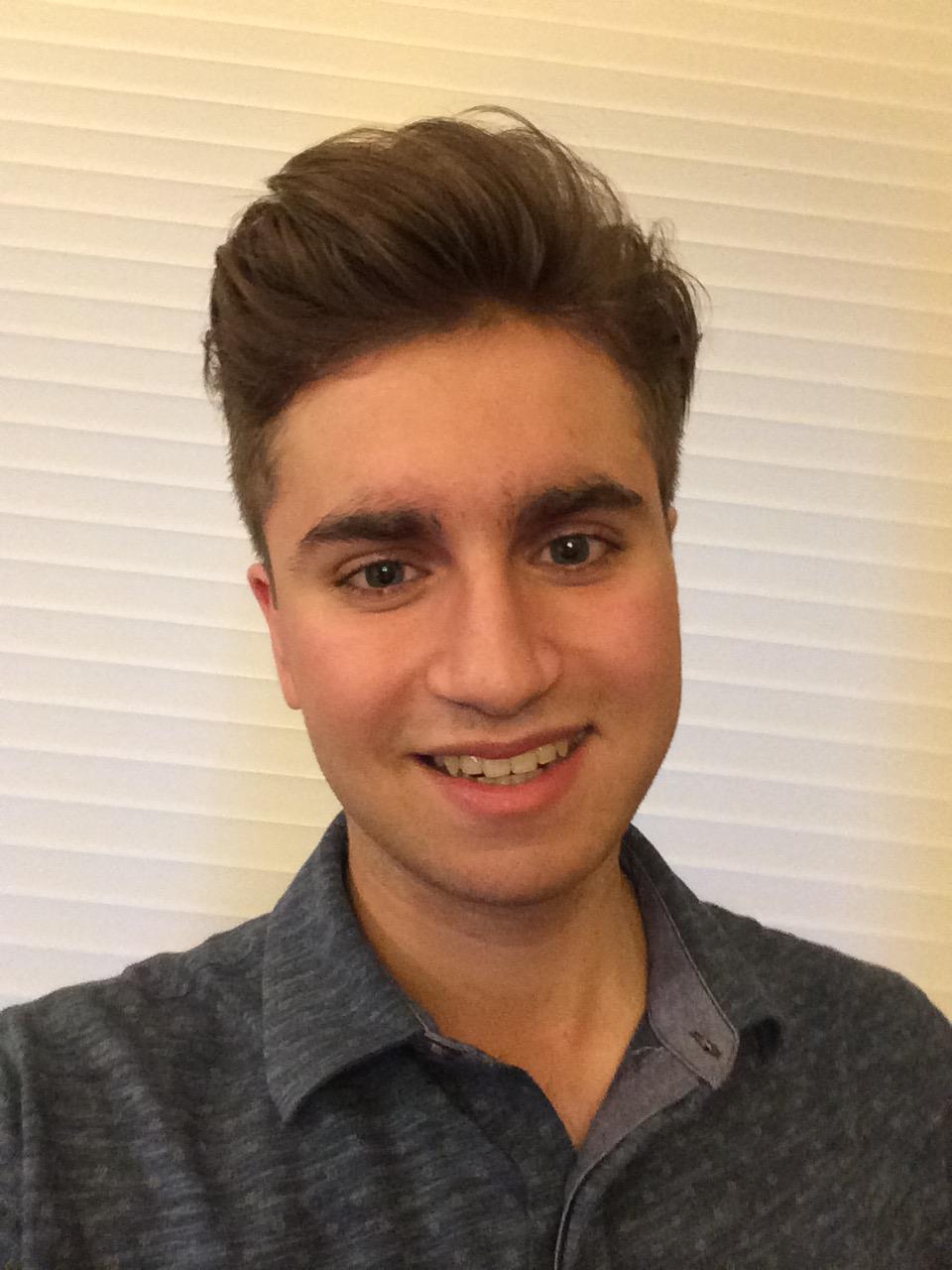 Steven Mancini
I completed a Bachelor of Health Sciences (Honours) degree at McMaster University. My graduate supervisor is Dr. Kathryn Murphy. My academic interests include neuroplasticity, synaptic regeneration and neurodevelopmental disorders. I greatly enjoy playing baseball and hockey. I am a huge Toronto Blue Jays and (unfortunately) Maple Leafs fan. My favourite vacation destination is Pescara, Italy. I am a big believer in keeping your hands to yourself, not running with scissors and the notion that everything is better with ice cream.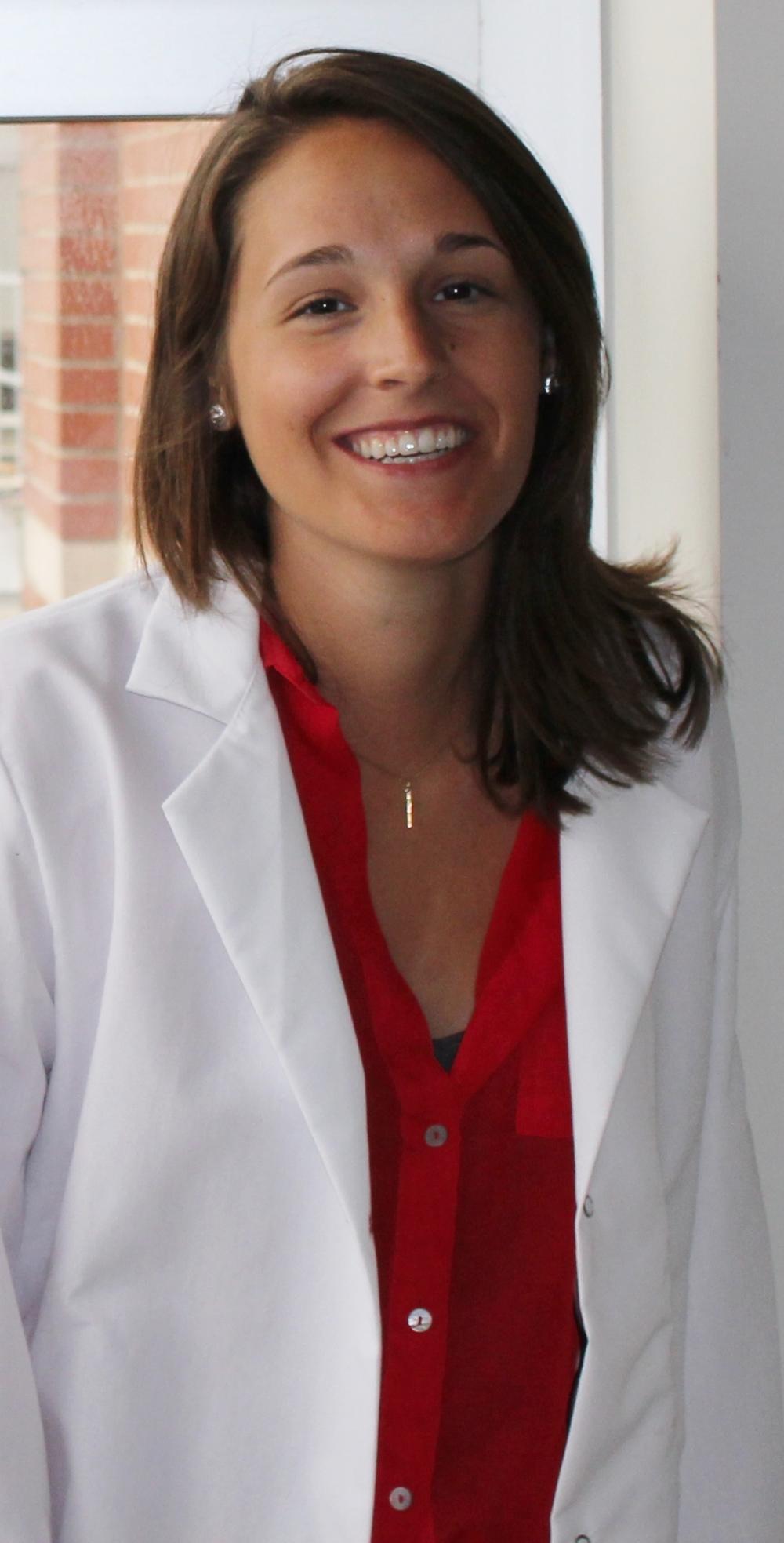 Rachael Horne
Hello everyone my name is Rachael Horne, and I will be joining the MiNDS program this September! I'll be working under Dr. Jane Foster, identifying how populations of gut microflora are controlled by host signaling and their effects on behaviour. I graduated this past June from the small but mighty Wilfrid Laurier University, with an Honours BSc in Biochemistry and Biotechnology. While at Laurier I was heavily involved in a student run chemistry association, catering to science students at Laurier through social and academic related events, and I'm a believer in the work hard, play hard mentality. Outside of academics I'm an avid skier, camper and general outdoorsy girl. Neuroscience has always been a passion of mine, and after a summer off from research I'm very eager to get back to it.