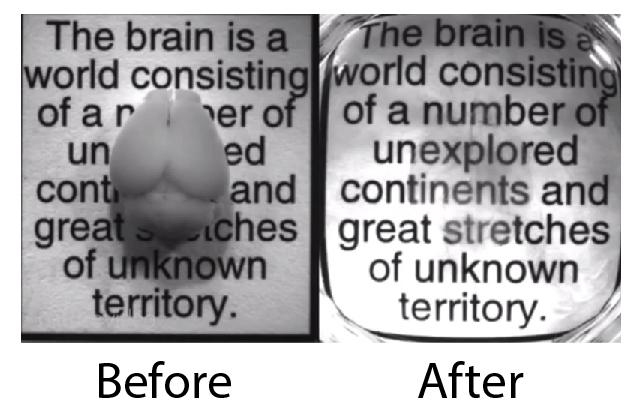 Turning brains invisible clearly has its advantages. Find out how a transparent brain caught my eye, what makes thempossible, and why they may be the right method for you to use!
As budding neuroscientists, what can you see yourself using this technique for? For more information on the methodology behind these advancements, you can consult the April 2013 Nature
article:
Chung, K., Wallace, J., Kim, S.Y., Kalyanasundaram, S., Andalman, A. S., Davidson, T. J., ... &Deisseroth, K. (2013). Structural and molecular interrogation of intactbiological systems. Nature, 497(7449), 332-337.